Gus Poyet's hearing at Brighton has been adjourned until later in the week
Suspended Brighton boss Gus Poyet has missed a disciplinary hearing at the club.
Last Updated: 18/06/13 5:12pm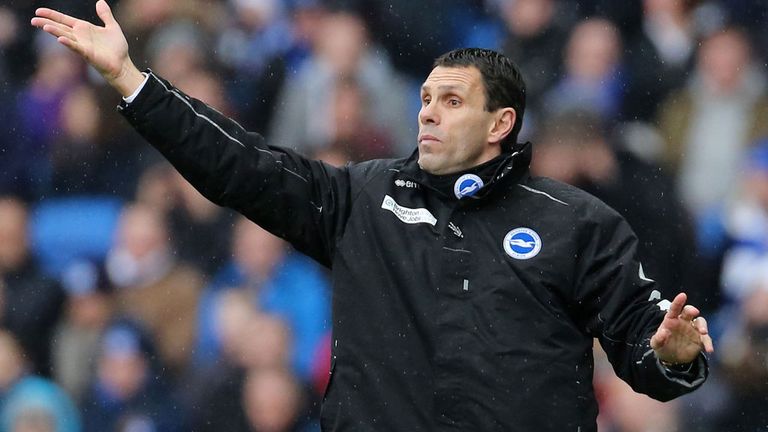 Poyet, assistant manager Mauricio Taricco and coach Charlie Oatway were all suspended by the Seagulls in the wake of their play-off semi-final loss to Crystal Palace.
Taricco's suspension has subsequently been lifted and he is due to return to work after his annual leave but Poyet was scheduled to attend a hearing on Monday.
However, Brighton released a statement on Monday afternoon which read: "Following the completion of a detailed internal investigation, Gus Poyet's disciplinary hearing commenced this morning.
"However, Gus Poyet elected not to attend for disputed legal reasons. The club's disciplinary panel chose to adjourn the meeting to later this week to provide Mr Poyet with a final opportunity to attend.
"The club's separate internal process involving Charlie Oatway continues."