The LMA has released a statement backing Brighton boss Gus Poyet
The LMA has given its support to suspended Brighton boss Gus Poyet after he failed to attend a disciplinary hearing.
Last Updated: 17/06/13 8:22pm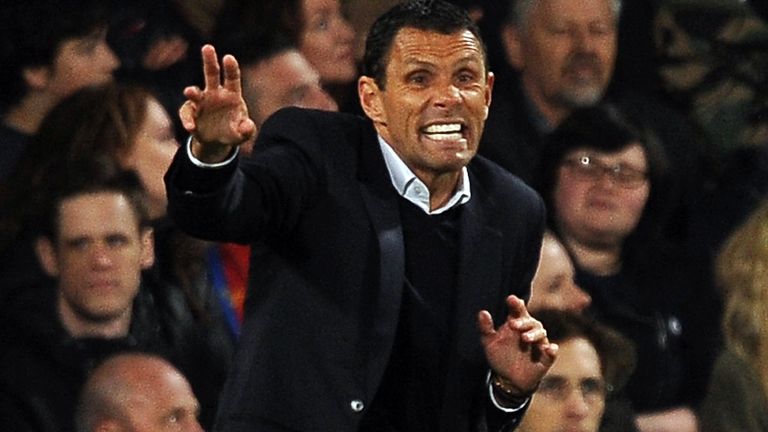 Poyet was given a club ban along with assistant manager Mauricio Taricco and coach Charlie Oatway last month in the aftermath of the Championship play-off semi-final defeat by Crystal Palace.
Taricco has since had his suspension lifted but Poyet was due at a disciplinary hearing this morning, which Brighton revealed he did not turn up for.
But in a statement released on Monday, the LMA released insist Poyet had no time to prepare for the hearing, and their representative has offered alternative dates for the hearing.
The statement read: "Brighton & Hove Albion FC ordered Gus Poyet to attend a crucial disciplinary hearing today, despite the fact that he only returned from annual leave yesterday and the charges were not particularised until June 13.
"Further, the very lengthy appendices to the initial report comprise around 500 pages and these were also only delivered recently.
"Clearly Gus needs to have a fair and reasonable opportunity to respond to what we believe are unfounded charges against him.
"Also, it has repeatedly been made clear to the club that Gus's LMA representative, Richard Bevan, was not available to accompany him today, but was available to attend on Thursday 20 or Friday 21 June as well.
"These two dates fall within the five working day period for an employee to offer alternatives to the original date set by the club as set-out in the club's own handbook."