Brighton boss Oscar Garcia targets new full-back as Bruno faces injury lay-off
Brighton boss Oscar Garcia says he was already in the market for a new full-back before Bruno suffered an injury.
Last Updated: 06/08/13 7:00pm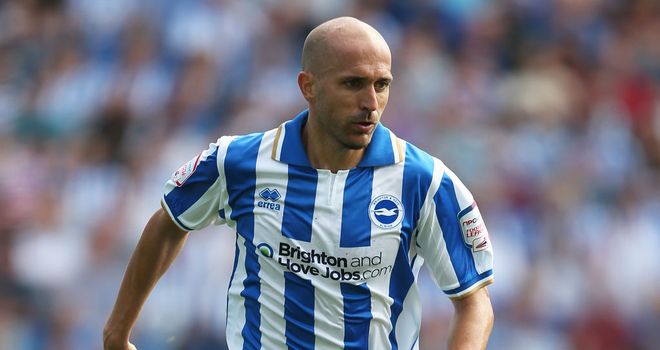 Spanish right-back Bruno picked up the hamstring problem in the closing stages of their Championship opener and it is expected that he will be out for several weeks.
Garcia concedes that the absence of Bruno will leave him short of defensive options, but he is finding it difficult to bring in reinforcements.
The Albion head coach told The Argus: "We don't have many players that can play in a full-back position. We are looking for someone to join and this injury for Bruno is another problem in this position.
"It's not easy to find the correct player to join the team and also to improve the team. It's not easy but we are working on it."
Bruno's injury came after Garcia had used all three of his substitutions, and Leeds took advantage to seal a 2-1 win thanks to Luke Murphy's 90th-minute goal.
Garcia added: "We were waiting for him but he told us he could finish the game because he felt good.
"But as everybody could see in the last two minutes he was injured and it's disappointing that he cannot play for a few weeks. It's a new injury, hamstring and slight abductor."