Leyton Orient denied judicial review as Olympic Stadium bid suffers setback
Leyton Orient have failed to secure a judicial review of the process which gave West Ham tenancy of the Olympic Stadium.
Last Updated: 26/04/13 8:24pm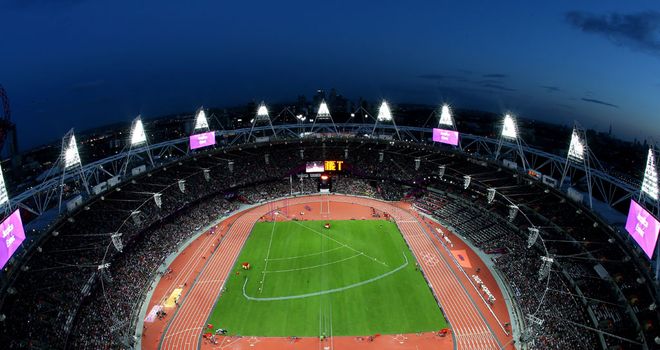 West Ham were last month given a 99-year lease to the arena to the dismay of Orient chairman Barry Hearn, who fears the move could threaten his club's existence.
Orient called for a review on the grounds that the London Legacy Development Corporation - the company in charge of the process - had breached its own rules by failing to fully explore the possibility of a groundshare.
Hearn has fought Orient's corner throughout a long-running saga, but he said last month: "If I lose the judicial review, I have got to walk (away).
"That's it. It must stop - I can't do anything else. I have fought a really good fight. I've cost people a lot of money and spent a lot of money myself but I don't regret it because I think I am in the right."
Orient and Tottenham successfully sought a judicial review of the initial process which awarded West Ham the stadium early in 2011.
Delays caused by that challenge contributed to the decision, taken in October 2011, to keep the stadium in public ownership and instead install a tenant.