Sky Bet League One play-off final: David Mooney hopes to help Leyton Orient win
David Mooney is back in love with football and hoping to fire Leyton Orient to play-off final joy at Wembley on Sunday.
Last Updated: 24/05/14 2:00pm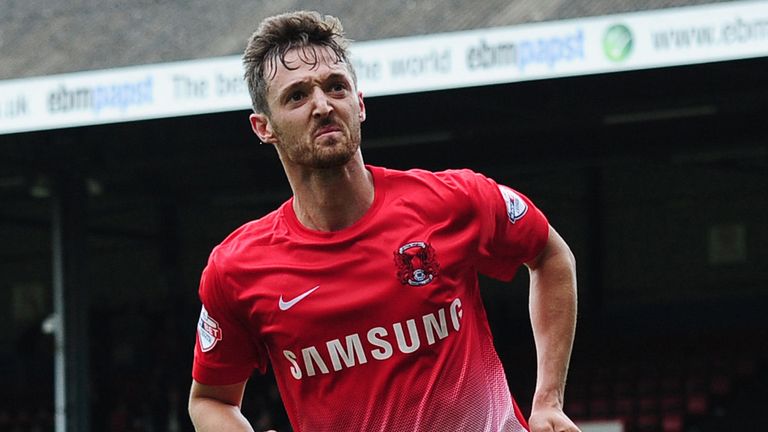 The Leyton Orient striker lost his passion for the game after failing to make an impact since arriving in this country as a prolific goalscorer in Ireland.
But Mooney has got his mojo back after hitting 19 league goals this season to fire Orient into Sunday's Wembley play-off final against Rotherham.
"Two years ago I could take or leave football," the Dubliner admitted. "I wouldn't watch it on TV, and I didn't really care.
"But I started speaking to a sports psychologist, my old Gaelic football coach at home, and he's put my head in the right frame of mind.
"Now I'm watching football every night and I fell back in love with the game. I think it's important to enjoy what you do.
"Since the semi-final I have been counting the days down waiting for that first whistle to go.
"We visited Wembley this week and I've already done the walk from the coach to the dressing room and I know exactly where I'm going to sit, so I've prepared myself in my head.
"Have I visualised scoring there? I'd be lying if I said I hadn't every minute since the final whistle last Tuesday.
"Even in the back garden when my little one crosses the ball and I finish it we run off celebrating like we're at Wembley."
Mooney moved to Brisbane Road in 2011 after unproductive spells at Reading, Norwich, Colchester and Charlton.
He and veteran strike partner Kevin Lisbie have proved to be a match made in heaven, hitting 39 goals between them this season.
And 29-year-old Mooney is hoping their bromance will continue in the Championship next season.
"I'm playing with good players," he added. "It helps when you are at the top of the table and you create more chances - when you are down the bottom there is more pressure to score them.
"Maybe I've got something to prove to myself. Every player wants to fulfil their potential.
"I came over with a big reputation from Ireland and never really fulfilled that potential, so maybe I'm a bit of a late bloomer, only now starting to show people what I'm all about.
"This squad deserves a chance to play in the top two divisions. We have a good starting XI and I think we could do well in the Championship."