Barry Hearn excited by new era at Leyton Orient as Francesco Becchetti takes over
Last Updated: 10/07/14 5:14pm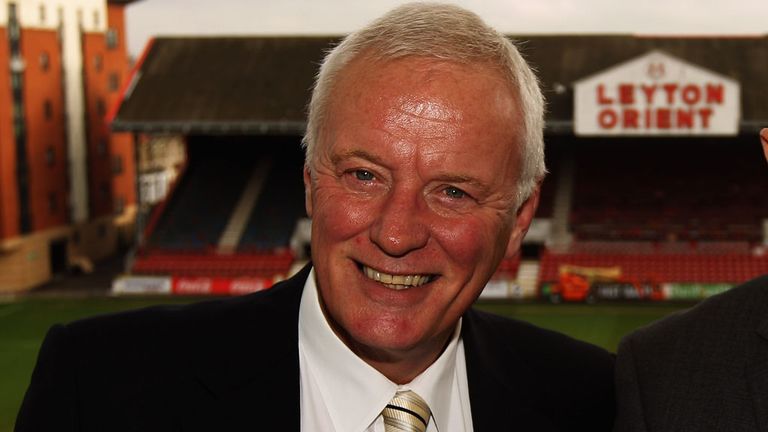 Barry Hearn says he is "pinching himself" at the possibility of Leyton Orient competing at the top of English football after selling his stake in the club to Italian businessman Francesco Becchetti.
Dagenham-born Orient fan Hearn has been involved at Brisbane Road since 1995 and will remain at the club as an honorary life-president with new owner Becchetti, who heads renewable energy and waste management firm Becchetti Energy Group, expected to invest heavily in the squad.
Hearn told Sky Sports News: "I always said that if someone came in to take this great club to a new level, then I would be out. I am so confident and excited about what he can do with the club, so out with the old, in with the new. Everyone reaches their sell-by date.
"I think he wants to see how far this team can go. He's going to bring in some serious players. 
"The stingy Barry Hearn is gone and the extremely wealthy Italian ower - who's not an idiot, he's not going to just throw money at it - is making a commitment and will give the club a budget it's never had in its existence. 
"The manager Russell Slade said to me the other day 'it feels like I've gone from Primark to Harrods' and I think that sums it up. 
"I came in as a fan and I'm leaving as a fan. I've run a tight ship, I've been mean and I've run within the rules. We've never had any debts so we were attractive to an acquiring company. 
"But there are levels in football - we've seen what happens in fooball when serious funds are available. I'm having to pinch myself at how fortunate this club has been. 
"We're going to be the envy of every small club. It took a long time to find the right person. But with Francisco there is passion and substance and there is a man who is prepared to pay his way to achieve the goals.
"He has eyes on bigger things - it's going to be a fascinating time for Orient fans going forward." 
Hearn admitted it wasn't a difficult decision to relinquish control of the club and said he would have sold up even if Leyton Orient had achieved promotion to the Championship last season.
"I had to look myself in the mirror and do what was right for this club. We're only custodians," he added. 
"The club goes on and I'm so excited about some of the news that will come out in the next few days because in Francesco we have acquired a passionate Italian man who is moving his family to England and making a commitment to this club to take it forward. That's an opportunity too good to miss."