Lee Camp remains tight-lipped regarding new contract at Nottingham Forest
Lee Camp continues to give little away as he remains locked in contract extension talks with Nottingham Forest.
Last Updated: 24/10/12 12:40am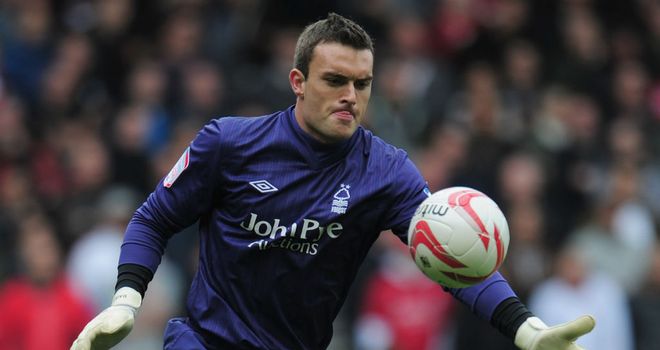 The goalkeeper's current deal is due to expire at the end of the season and no fresh terms have been put in place.
Forest are keen to keep the 28-year-old at the City Ground, with discussions under way, but have been made aware that the deal must be right for all concerned.
Camp told the Nottingham Evening Post: "I love playing for Forest. But things have to be right, personally and professionally, and we are still in the early stages of things.
"The talks are still going on. We have had a few chats, but we are not there yet. I love playing for Forest, I have never suggested that I want to leave. But the club have to do what they have to do.
"It is still very early in the whole process. I hope there will be a positive outcome. The club will always have complete honesty from me. I am not the sort to make a mountain out of a molehill. I am very straightforward.
"I will always be honest with my opinions and that will not change when we are negotiating contracts."
Different
Camp believes he has reached a crossroads in his career, with it vital that his next move is the right one, and claims the penning of fresh terms by colleagues such as Chris Cohen will have no bearing on his decision.
He added: "Myself and Chris are in different stages of our career and in different situations at the club.
"What is right for one person might not be right for the other. But it is positive that he has signed.
"I have seen him work so hard to get back fit; to the levels we saw from him at the weekend (against Cardiff).
"He has his future sorted and he can concentrate on staying fit and performing as we know he can do."