Nottingham Forest boss Billy Davies backs strikers after 1-1 draw with Bournemouth
Billy Davies was unhappy at Nottingham Forest's failure to kill off Bournemouth in their 1-1 Sky Bet Championship draw.
Last Updated: 19/10/13 7:14pm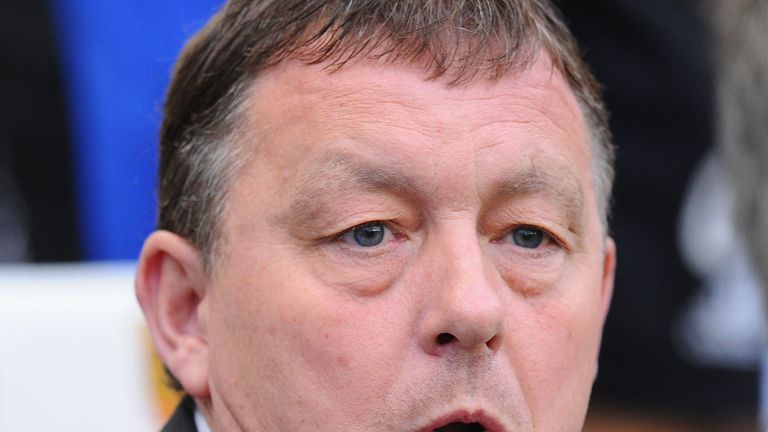 The Reds spurned a host of opportunities both before and after Henri Lansbury had put them ahead with a spectacular 30-yard strike, as the rest of the team failed to match his finishing quality.
Simon Cox and Darius Henderson both failed to convert one-on-ones with the keeper - allowing Mark Pugh to snatch a 91st-minute equaliser for the visitors.
"We are very frustrated, there is no doubt that we have to be when you look at the chances we created," said Davies.
"In the first half we had two one-on-ones. We should have hit the target.
"We had so many chances, I think there were 20 overall, but the opposition worked hard and credit to them. I am confident these strikers can get the goals. The lesson today is: be clinical.
"Football can be a cruel game, we know that. I told the players I would be more disappointed if they were not creating chances. We should be putting them away, but I am very confident that, over the coming weeks and months, these strikers will get the goals that will help us do what we need to do.
"The one big question I would have, would be over the Henderson goal that was disallowed."
Bournemouth boss Eddie Howe was delighted with the point and hopes the result will give his side belief ahead of another difficult trip to Leicester next weekend.
"I am proud, we did not underestimate Forest," he said.
"The way they play is excellent, they are a good side and for us to get anything here will hopefully be a big moment for us," he said.
"They did not take their chances, but we were able to take ours.
"I am frustrated because there is three points, against a big team, waiting for us out there. We will have to wait for another day.
"We are aware of how tough these fixtures were when they came out. This will give us a boost heading to Leicester now. This is a tough run, but we are picking up points, which is important.
"We are a good side, we are adapting to this level. We can take huge confidence from this. We are moving in the right direction as a team, we are progressing well.
"You need to be at your best in this division."
Howe revealed that keeper Stephen Henderson, carried off in the first half, is feared to have sustained a bad shoulder injury.
"It looks a serious one," he said.
"It looks like a dislocated shoulder. It is a shame for him because he has had to wait for his chance in the team. It is a big blow for him and us."