Transfer news: Lee Camp open to talks with Bournemouth over permanent deal
Lee Camp admits he would be open to discussions over a permanent deal with Bournemouth after an impressive loan spell.
Last Updated: 06/12/13 5:59pm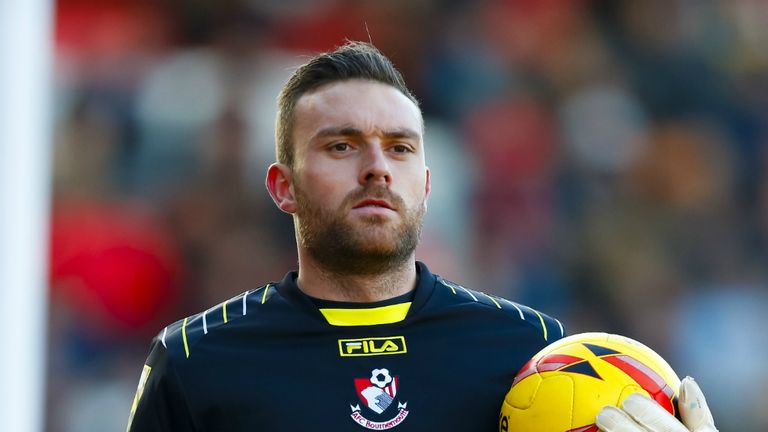 Camp could become a free agent next month as the end of his Cherries stay coincides with the expiry of his West Bromwich Albion contract.
The 29-year-old joined Bournemouth on a rolling contract until January after linking up with Premier League West Brom in September as a free agent.
Since joining the Cherries on a temporary basis, Camp has made five assured Championship appearances and insists he is enjoying his time at Dean Court.
Speaking to the Bournemouth Daily Echo he said: "We are where we are. I think my loan and my contract run out the same day.
"We have got a busy period of games with some big fixtures coming up, a lot of winnable fixtures, so the focus is fully on that.
"The club have been excellent in their dealings - originally when I first came down and then with the extension last week - and it has all gone very smoothly.
"But I think they know my situation. If the time is right, I am sure they will speak to me one way or the other."
Shop window
Asked if he was open to remaining at Dean Court, Camp said: "I am here. That is how I look at it.
"If I wasn't open to coming here, I would have had an easy life at West Brom for a couple more months and done a bit of training and grabbed a coffee in the afternoon. But that is not in my nature.
"I am in the shop window and who knows, Bournemouth may offer first dibs on me. I am enjoying my time, I like the manager, I like the staff and I like the place, so there are a lot of positives."
Turning attention to on-field matters, former Derby and Nottingham Forest shot-stopper Camp believes style of play is well attuned to the Championship.
"I have found the set-up to be really good and really professional," he added. "They try to get everything right behind the scenes.
"On the pitch, we try to play the right way and training is good. I have got nothing but positives to say.
"I believe in playing football. I think the whole percentage football is a thing of the past. The way the game is going and moving, I think Bournemouth are set up in the right way to do it.
"Over the course of a season, if you continue to do the right things and play the right way, you will win more matches and there is no better way to win."