Tokelo Rantie ready to prove himself at Bournemouth
Bournemouth's record signing Tokelo Rantie admits he has struggled to adapt to English football.
Last Updated: 10/12/13 12:17pm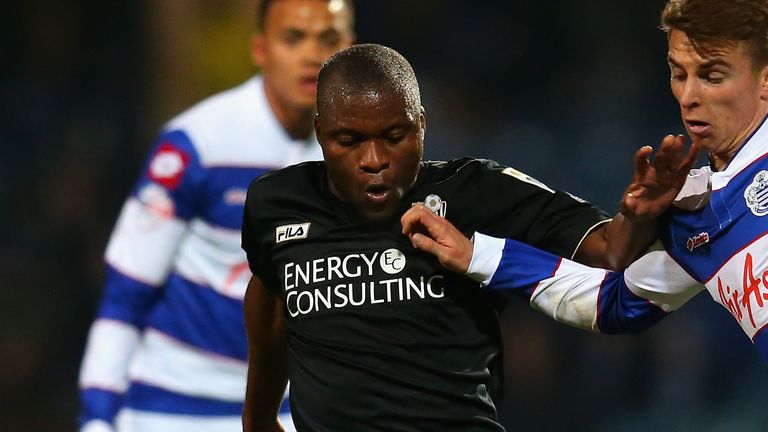 The Cherries paid Malmo around £2million for the South Africa international, but he has scored just one league goal in 12 appearances.
However, Rantie insists he is determined to prove his worth to the Championship outfit.
"Sometimes you can tell when you have played badly. People come to you and say you played well but I believe people need to be honest with me," he told the Daily Echo.
"It would be nice if people were honest and set the record straight so I can rectify my mistakes. That is the only way I can develop and grow as a player.
"I am way too strong to let it (criticism) destroy me. I don't know where I get it from but I don't get affected by anything.
"People might think I am arrogant but I don't have it in me to feel sorry or ashamed for myself when I do these things (play badly), I just always want to try to get better and better.
Struggle
"It has been a struggle and it is strange because I didn't struggle anywhere else, things just turned out for me, but this is the first team where we have worked on different aspects of the game.
"Everywhere else, we just trained how we were going to play at the weekend, but here they focus on defensive things, attacking things and tactical things.
"Because I have always wanted to learn from a young age, there is a little distraction there.
"There is so much information to absorb and everything has come so fast. I never had the chance to learn these things before.
"It's a whole new set-up, a whole new venture but it will help me going forward."