Matt Duke praises Bradford following their shock victory over Arsenal
Bradford City goalkeeper Matt Duke says Tuesday night's shock victory over Arsenal was a message to their loyal fans.
Last Updated: 12/12/12 12:43pm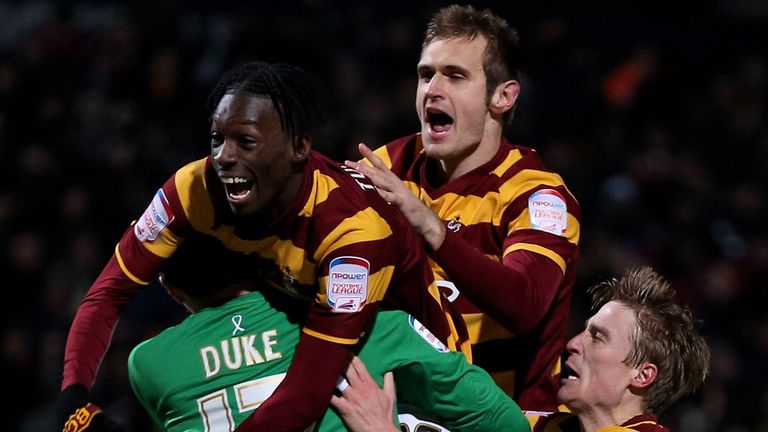 With a 3-2 penalty shoot-out win after Arsenal's Thomas Vermaelen's crucial spot-kick thumped Duke's left post, Bradford gained their ninth successive penalty shoot-out victory.
Duke hailed the Bantams for their performance, as he told Sky Sports News: "When you look back in a few years you'll think how good it was, reflect and be proud of what you've achieved.
"It's nice to give the fans something back. It was great to see the ground full last night and that's what it could be like every week if we get the club out of League Two."
The 35-year-old keeper said his side felt more pressure than usual in the lead-up to the Capital One Cup tie at the Coral Windows Stadium.
He said: "It's hard for a club like Arsenal to come to a ground like ours. At the end of the day it's a massive game for the club and a massive game for the lads, and we pushed it a bit further.
"It was probably harder for the Arsenal lads to get up for it, and on the night it looks like we wanted it more."