Michael Nelson calls on Kilmarnock fans to back club after Kenny Shiels is sacked
Michael Nelson has advised Kilmarnock fans not to boycott season tickets in the wake of Kenny Shiels losing his job.
Last Updated: 17/06/13 4:44pm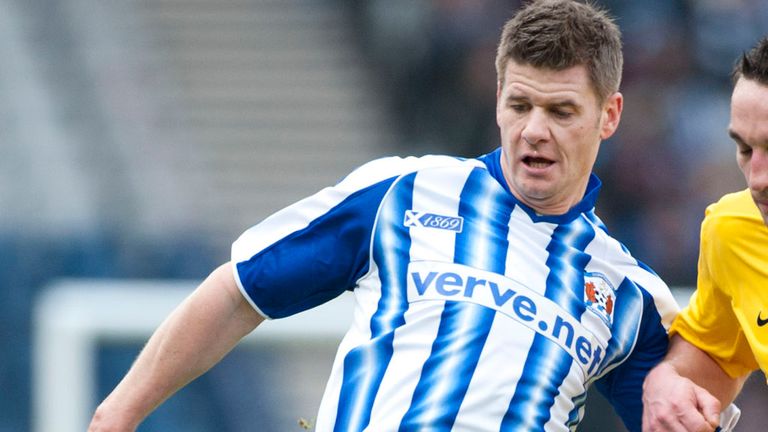 Nelson, who moved to Bradford five months ago, understands the anger currently being felt by supporters following the manager's dismissal.
However, he says that a boycott by fans would only harm the club financially.
The 33-year-old Gateshead-born defender told the Daily Record: "I can understand the supporters' reaction to Kenny's sacking. You only have to look at what he did as manager.
"He courted controversy all the time with what he said but that was part of his charisma and made him the man he is.
"The fans loved Kenny so much because he protected Killie and was not afraid to stick up for the club.
"He wanted to take on the established sides and get them up there alongside the likes of Celtic, Rangers and Hearts.
"If the supporters carry out their threat, it would not be good for the club. That will only affect their ability to attract new players.
"The club have now sacked Kenny, and fans are threatening to boycott buying season tickets and the club merchandise until Michael Johnston (club chairman) is removed.
"As for myself, the chairman and Kenny never stood in my way when the move to Bradford came along for me.
"They could have dug in their heels but they didn't and understood I wanted to be closer to my family.
"I cannot thank them enough as it has made such a difference to my family life. It is such a shame to see the fans turn on the chairman although I can see both sides of the arguments.
"But there are no winners when there is internal turmoil and strife at a football club.
"I just hope any conflict of interests gets sorted in time for the new season and Kilmarnock get the chance to move on."