League One play-off final: Rotherham chairman prepared for Championship
Chairman Tony Stewart vowed to support Steve Evans in his bid to make Rotherham a Championship force after going up.
Last Updated: 25/05/14 7:38pm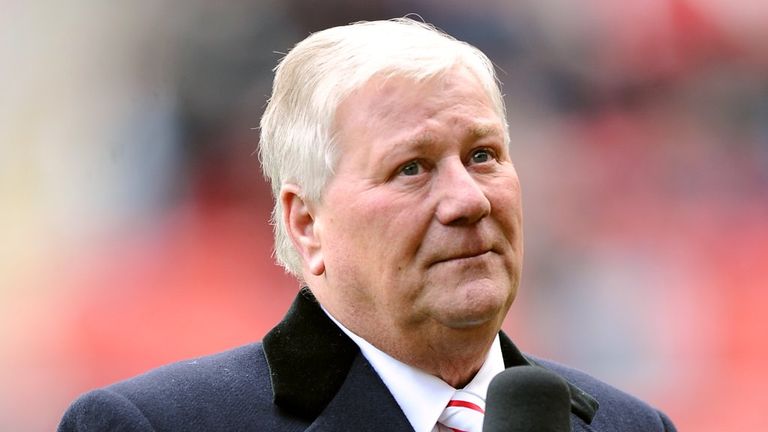 Rotherham came back to draw 2-2 with Leyton Orient at Wembley and then won 4-3 on penalties as goalkeeper Adam Collin made two saves in the shoot-out.
Stewart told Sky Sports: "I think it's been a perfect day. To be able to get to the final at Wembley was a big thing, and then to come back from 2-0 down and get the result made it perfect.
"Penalties are just a lottery, and we saw that unfold. We floundered and they took the lead and I thought 'oh deal, here we go', but then it was just astounding that the last two saves our goalie made changed the game and within seconds we had won."
Victory at Wembley secured a second straight promotion for Rotherham and, having come up from League Two last season, Stewart has nothing but praise for Evans.
He said: "We've been together two years and we've had successive promotions. There's no secrets between us and everything's transparent.
"We are not just chairman and manager but good friends as well, and we work well together."
Stewart accepts that Rotherham will have to strengthen their squad to be competitive in the Championship next season and he believes Evans will already have a lot of ideas.
"Steve's preparation is superb," he added. "It has been a bit difficult this time because we have not known whether we'd be in League One or the Championship, but I know he'll probably have a row of players lined up like a set of ducks ready to bring in.
"He will be dynamic, these next two weeks. I know that Steve and the scouts have been talking to quite a few guys and we were looking to be prepared whether we stayed in League One or were going up to the Championship.
"All it means now is we'll work a little bit harder, and it's going to be lovely work recruiting more players to add to the squad that we have already got.
"I felt that we seemed to come to terms with League One easier than League Two, and I guess within five or six games of the Championship we'll see where we fit.
"But my role is to make sure that the manager has got the tools to do his job and Rotherham are a competitive club trying to get to the pinnacle of the Championship."