Brentford chief Mark Devlin delighted after FA choose Greg Dyke as next chairman
Brentford chief Mark Devlin feels the FA have 'chosen wisely' after announcing Greg Dyke is to succeed David Bernstein.
Last Updated: 21/03/13 9:36pm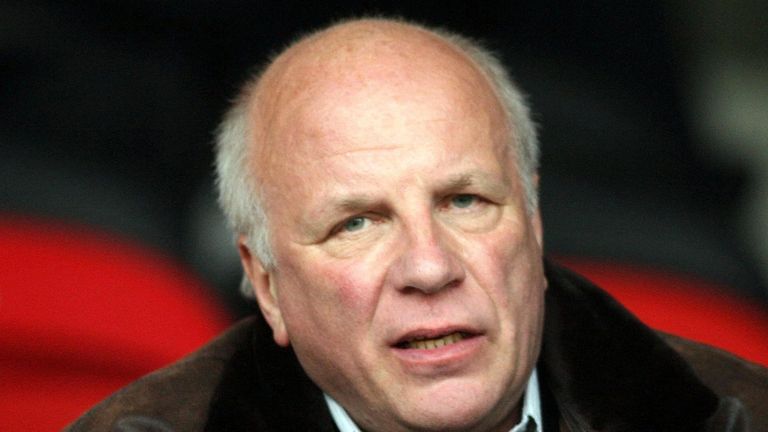 Devlin has worked closely with Dyke during his time as non-executive chairman of League One side Brentford and has hailed his work at the club since taking the role in 2006.
The 65-year-old, who was a director of Manchester United in the late 1990s, will relinquish his post with the Bees at the end of the season.
Devlin told Sky Sports News: "I'm personally delighted for Greg. He's a man who knows football both through his time working at Manchester United and obviously in his role at Brentford.
"He's got an opinion on everything and he's not frightened to give that opinion. I think if you're trying to achieve something and drive things forward then you need people who are opinionated.
"I think the FA have chosen wisely and everyone at Brentford wishes him all the best and thanks him for everything that he's done during his six, getting on for seven, years at the club."
Devlin says Dyke will leave Brentford in "good health", with the Bees pushing for promotion to the Championship this season.
He added: "I think, with his background, he's helped to raise the profile of the club.
"The club has enjoyed more column inches and a better profile than maybe it would have done otherwise. Certainly Greg's background and his contacts and his gravitas generally have helped us move the club forward.
"I think at one point Greg even dipped his hand into his pocket and put money into the club when the club needed money a few years ago when it was on its knees.
"He will be leaving a club that's ambitious and will hopefully be playing its football in the Championship, everyone at the club hopes, with a new stadium in the offing. Greg has played a big part in that as well, and the aspirations that the owner has got are firmly on track. So he leaves the club in good health and he's helped the club through some turbulent times."