Brentford keeper Richard Lee has backed Simon Moore to shine for Cardiff
Brentford keeper Richard Lee has backed former protege and new Cardiff signing Simon Moore to shine for the Bluebirds.
Last Updated: 31/07/13 4:53pm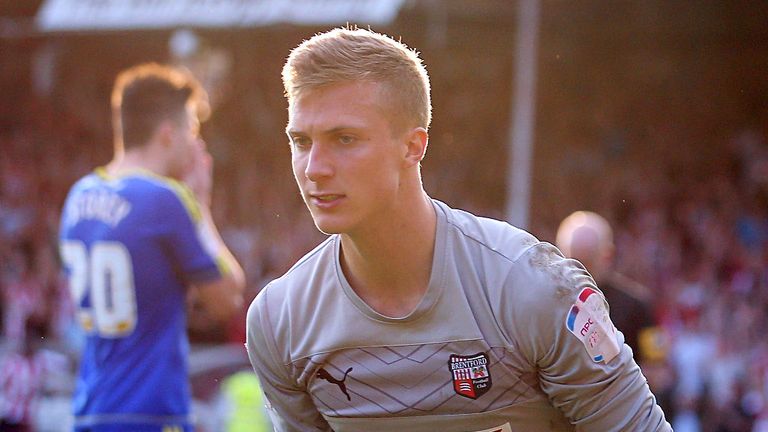 Moore, who completed his move from League One Brentford to newly-promoted Premier League side Cardiff, established himself as the first-choice Bees' keeper last season with 13 clean sheets in 52 appearances.
Cardiff manager Malky Mackay was persuaded to part with the cash to sign the 23-year-old, and sidelined Brentford keeper Lee is backing Moore to produce at the highest level.
He told Sky Sports News Radio: "It's a big move for him (Simon Moore), one that was a very tough decision. 100% he's good enough to play at the highest level though. I've played with him for a few years and back in the day I've worked with Ben Foster, Scott Loach and Mart Poom. He's obviously not quite at that level yet but he's got everything in his game to get there.
"Give him a year or two working under Malky Mackay and he's got every chance."
Asked about his own progress after surgery on his troublesome shoulder in March, Lee said: "It's been a bit long to be honest, four and a half months since my operation. The surgeon said it'd be six months and I've tried to beat him but I think he's going to win on this occasion!
"Within the next four or five weeks I'll hopefully be back fully fit and challenging again.
"It's huge for the club to get off to a good start. Once you get a bit of momentum it can really carry you through. From our point of view we've had a tough pre-season.
"The manager has really upped it a level in order to ensure we get off to a good start."
Listen to Lee talk about his return from injury and his expectations for Brentford's upcoming League One campaign in an extended interview with Sky Sports News Radio.
Listen to Sky Sports News Radio online at skysports.com/radio or via the Sky Sports apps