Championship: Scott Hogan says Brentford can reach Premier League
By Ryan O'Donovan
Last Updated: 22/07/14 3:15pm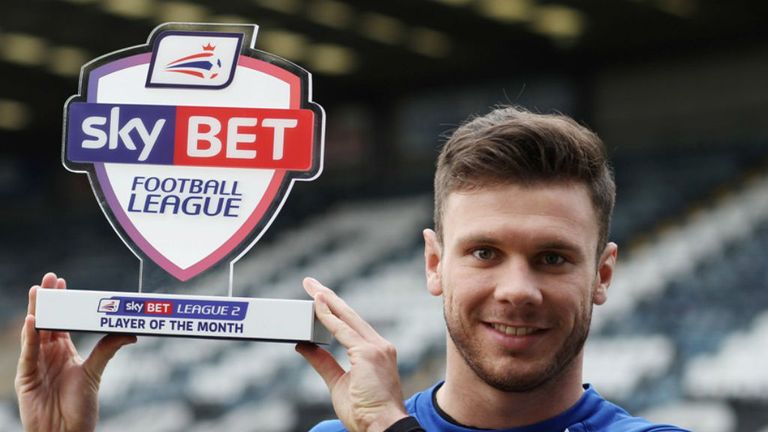 Scott Hogan wants to play Premier League football and believes he can achieve that with Brentford.
The 22-year-old signed from Rochdale on Monday on a three-year deal and the striker scored 17 goals in 33 games last season.
He also thinks that his level of ambition is matched by the staff at Brentford, telling the Brentford website: "It is really good and exciting to be here.
"The bid went in on Tuesday (last week) and I came down on Wednesday to meet everyone. They gave me time to go back home to speak to my family but having come down the decision was made. 
"Where everyone sees this club in two years sold it to me. It is a massive project and everything around the place is brilliant. 
"It was an easy decision even though I am moving home and moving down south. When I came down on Wednesday I spoke to Frank McParland, Mark Warburton and David Weir and it seems that the club is only going one way."
He added: "My aim is to play in the Premier League and through speaking to people I can see that being here with Brentford. 
"They are giving me the platform to do my thing and I see myself in the Premier League with Brentford in two years." 
The frontman also admitted he found it difficult to leave Rochdale, but he has worked hard to get to where he is now.
He said: "It was a difficult decision to leave. I have lived up north all my life and they gave me my opportunity.
"I can't speak highly enough of the manager Keith Hill and Chris Beech. What they did for me was out of this world and everyone thought it was the start of something special there with the group of lads that we had. 
"We weren't the richest club in the world by any stretch of the imagination but it was brilliant how we got together and did things.
"It was testament to our football last year that we got up playing football. It is a tough league and a lot of people say that you can't play football in that league and get promoted but I like to think that we were the best footballing side in that league. 
"It felt like it was a special environment so it was difficult to leave."