Northampton captain Kelvin Langmead proud of reaching 400 career appearances
Northampton captain Kelvin Langmead is hoping to play many more games after racking up his 400th career appearance.
Last Updated: 07/01/13 1:00pm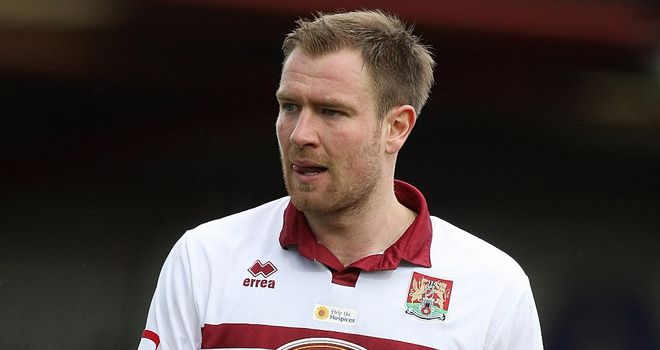 Saturday's game between Northampton and Fleetwood marked a significant milestone for Langmead as he made his 400th club appearance at the age of 27.
The former Preston, Shrewsbury and Peterborough man is proud of the achievement, but hopes there are more to come before he finally hangs up his boots.
"I'm very proud to have reached such a milestone but I hope there are many more to come," Langmead told skysports.com.
"I do try to look after myself and firmly believe that has helped me to stay fit and healthy - touch wood.
"I am lucky to have worked with some very good managers, not least the gaffer here now. We are all involved in a project here and hopefully I can help in some small way to achieve the goals we have set for ourselves."