Fleetwood Town's Gerard Kinsella speaks out on drug ban and admits stupidity
Gerard Kinsella has spoken about his two-year drugs ban, admitting what he did was stupid but insisting he is no cheat.
Last Updated: 03/07/13 10:58am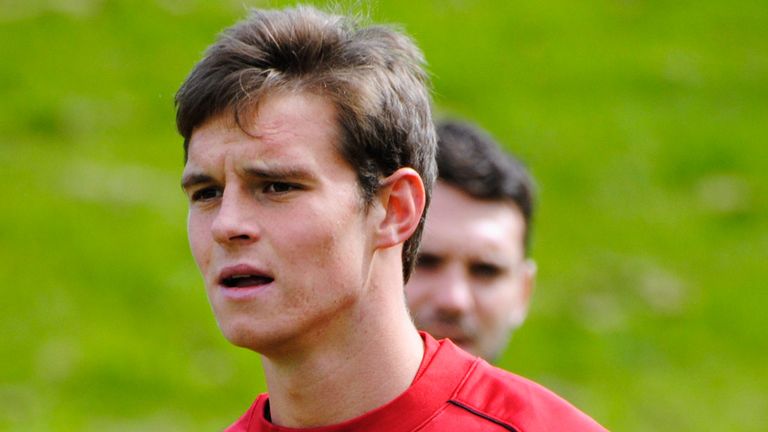 The 21-year-old admitted a Football Association charge after an out-of-competition test in February showed traces of the banned anabolic steroid nandrolone.
Following an Independent Regulatory Commission hearing, his two-year ban will be backdated to the date he gave his sample - February 5 - ruling him out of the game until February 4, 2015.
The midfielder admitted having been administered two injections of the substance on 27 and 28 December, given to him by his cousin Neil Kinsella, 35.
The player, who had dislocated his shoulder twice in October and December last year, did not even know what the substance was and insists what happened was 'stupidity in desperation.'
The former youth-team player at Everton, who spent time on loan at Telford last season and is yet to make his senior Fleetwood debut, told The Independent: "It was stupid what I did and it was stupid what Neil did.
"It was stupidity in desperation. I shouldn't have taken it. He has tried to help and it has backfired big time. Two little injections. The worst thing about it is, when I found out the name (of the drug) and Googled it, it was useless anyway.
"It's done nothing for my body. I would've needed a six-week cycle for it to have any effect. So anyone out there who thinks I have had it for performance enhancement ... that shows how much I know about it. And I have got a two-year ban. It was heavy stuff."
Kinsella, who has struggled with injuries throughout his career, hopes to play again and is training as an asbestos removal expert in the meantime.
"When you are not thinking straight you make rash decisions, don't you?" he added. "It was desperation and just stupidity.
"But I never took it as a performance enhancer, so no one can call me a cheat."