Transfer News: Scunthorpe close to signing ex-Sheffield Wednesday winger Etienne Esajas
Scunthorpe manager Brian Laws has confirmed he will sign Etienne Esajas providing the winger comes through a medical.
Last Updated: 15/07/13 5:57pm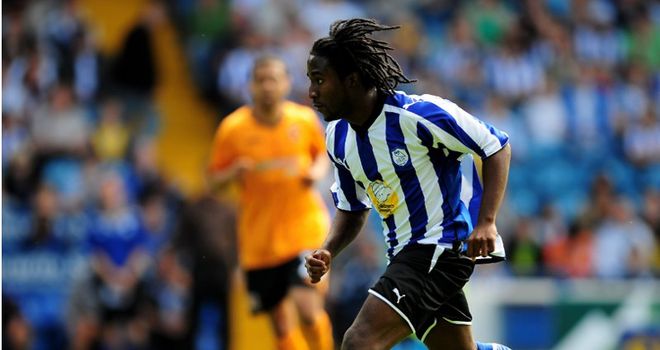 Laws signed Esajas during his time in charge at Sheffield Wednesday and the player has been training with the Iron in pre-season.
He scored a hat-trick in a 45-minute appearance against Brigg Town earlier this month and has reportedly been offered a one-year contract at Glanford Park.
Coventry City are understood to have been among other clubs to have shown an interest in Esajas, but Scunthorpe have agreed a deal in principle and Laws merely wants to check on a hamstring problem.
"We're going to have a thorough medical and have a scan just to make sure his hamstring is clear and fine, then there's an offer on the table for him," said Laws in the Scunthorpe Telegraph.
"I didn't want him to force himself to go out there on Saturday (against Sheffield Wednesday) and produce a performance to tell us he's available and he wants to sign.
"There was also potentially another three clubs come to watch him as well, so I took him out the shop window and I've shut the door now!
"It really is just down to making sure we're going to have a good medical on him, particularly with his hamstring.
"Fingers crossed everything is clear on Monday then we can move it forward. That's something we're keen to do. We've agreed it in principle and shook hands on it. The only thing it would fall down on is the medical side of it."