Mansfield boss Paul Cox to let assistant and captain Adam Murray go out on loan
Mansfield Town manager Paul Cox has confirmed he will allow his assistant Adam Murray to head out on loan.
Last Updated: 30/08/13 9:45pm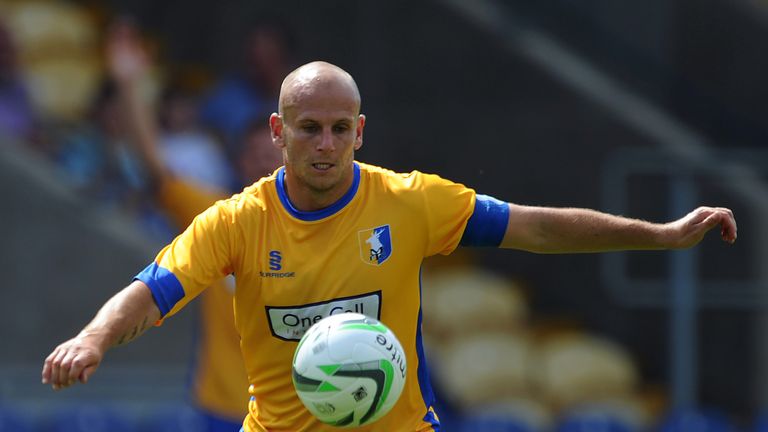 Murray has been with Mansfield since 2010 and is the club's captain, in addition to being No.2 to Cox.
However, he has not featured in the last two games against Wycombe and Portsmouth, and Cox understands why the 31-year-old wants to go out on loan.
Cox told the club's official website: "After training on Thursday, Adam approached me and asked if he could go out on loan to get first-team games and competitive football under his belt.
"Any team in the world would want a fit and strong Adam Murray in their side and I've had conversations with the player regarding the fact that I would like him to work hard, gain his place and come back to captain the side for another successful season.
"I have the unenviable task of trying to keep a whole squad of players happy, which at times is very difficult as I know I have players who are so desperate to play."
Murray had been instrumental in helping Mansfield to win promotion to the Football League last season and a host of player awards last term.