Football League: Clubs keen to re-introduce safe standing areas
Football League clubs have voted in principle to hold further talks about re-introducing safe standing areas at grounds.
Last Updated: 07/02/14 11:39am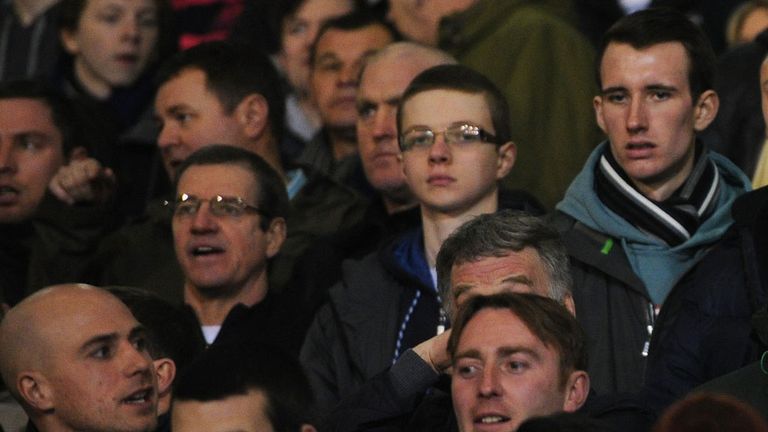 By law, clubs competing in the Premier League and Championship must be all-seater, while a number of lower division sides still have areas within their grounds where standing is permitted.
The decision to ban standing in the top two flights of English football followed the deaths of 96 Liverpool supporters at Hillsborough in 1989.
But at a meeting in Derby on Thursday, the majority of Football League clubs have now said they are in favour of bringing back areas of standing for teams playing in the Championship.
According to a statement released following the meeting, the clubs look set to approach the Minister of Sport to discuss the prospect of allowing fans to stand in certain parts of a ground.
The statement reads: "The Football League will now engage with the relevant authorities and stakeholder organisations and this will be followed by further discussions with clubs."
Football League chief executive Shaun Harvey added: "The consultation has given us a better understanding of the wide range of views held by clubs on this issue and we will take our cue from the prevailing opinion.
"We recognise that this is both a complicated and sensitive matter that will need significant debate. Therefore, no-one should assume that it will lead to overnight change."
And Blackburn managing director Derek Shaw stressed: "If the option is there and the circumstances are right and everybody agrees it is safe, and passed by the authorities, then I think standing areas are absolutely fine."
However, a spokesperson for the Hillsborough Family Support Group believes such a move would not be in the best interests of football or the fans.
Margaret Aspinall, whose 18-year-old son James died at the Sheffield semi-final 25 years ago, pointed out: "We have listened carefully to the arguments but as far as the Hillsborough Family Support Group is concerned we had a vote on this and it was a unanimous vote that there is no such thing as safe standing.
"I do not understand why people want to go backwards after so many steps forward."