FL72 Weekly: York manager Nigel Worthington sets play-off target
York manager Nigel Worthington believes his side will need in excess of 70 points to secure a League Two play-off spot.
Last Updated: 03/04/14 12:28pm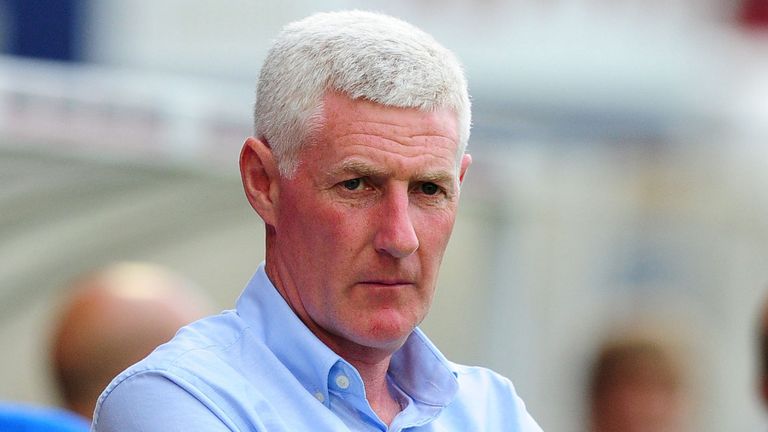 York have propelled themselves into play-off contention with some terrific form over the last two months and, although their six-game winning run came to an end with a 0-0 home draw with Burton Albion last weekend, Worthington is pleased with the way things are going.
Speaking on Sky Sports News Radio's new FL72 Weekly show, celebrating the Football League's longest unbeaten runs of the season, Worthington said: "I'm obviously disappointed the winning run has come to an end but the performance on Saturday was very good.
"There were two very honest second division teams of good quality, good energy and not wanting to give anything away.
"I was very pleased at the end because it was another hard-earned point. It's about keeping the run ticking along between now and the end of the season."
Worthington admits that the target for the season was simply to survive and that things are going better than he anticipated at this stage when he took the job just over a year ago.
He said: "The target for this season was getting past 51 points asap and making sure league football was sustained; that's very important from the club and the chairman's point of view.
"That was the number one goal and then after that you're pushing yourself as individuals to see how far you can get to.
"Twelve months ago we were battling at the bottom end in the last 10 games of the season to stay again in the league and had only just come out of the Conference.
"We may be a little bit ahead of where I thought we'd be at this moment in time but that's great credit to the staff and players that have worked very hard to put us in the position we're in."
Worthington has no problem with the added expectations York's recent run has brought and, with Oxford currently keeping the Minstermen out of the play-offs on goals scored alone, the Northern Irishman is himself looking up rather than down.
He added: "We got a draw on Saturday but we'd have liked to have won because we've got used to winning.
"Expectations change and that's football. You get used to it, and of course you want to push onwards and upwards. That's what we're trying to do but we know exactly where we're at; it's about gradually chipping away, building momentum, being a group that works and sticks together, and picking up points along the way.
"There's 18 points (left to play for) and we need to get as many as we can. I think it's going to take in the region of the early 70s to cement a play-off place.
"There's plenty of hard work to be done but come this time of the season, if you stay focused and you're resilient, anything can happen."
Listen to the full FL72 Weekly show via the Soundcloud player below.