Hidden gems
Thanks to Samsung's Win A Pro Contract competition, 22 amateur footballers will soon compete for the ultimate prize - a professional contract at a Football League club...
Last Updated: 17/12/13 5:01pm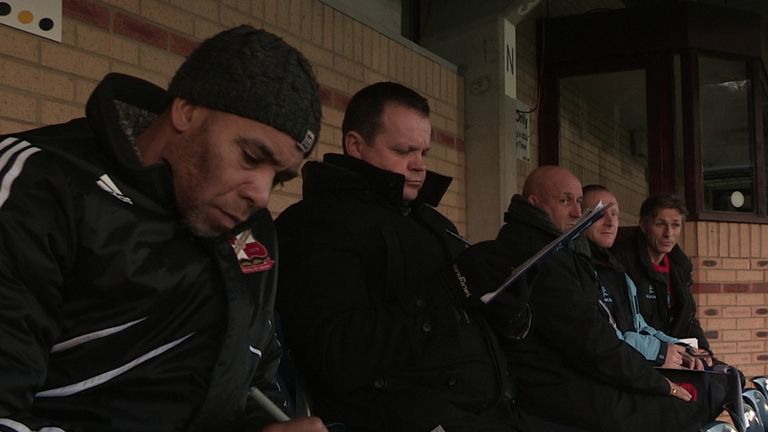 Leyton Orient manager Russell Slade, Wycombe Wanderers' Gareth Ainsworth and Swindon Town's Mark Cooper are all hoping to unearth a future star when 22 amateur footballers compete for the ultimate prize - a professional contract at a Football League club.
League One table-toppers Orient, third-tier rivals Swindon Town and League Two side Wycombe are each offering a contract to one of these players as part of Samsung's Win A Pro Contract competition.
It means three of the 22 players will turn pro next July and the winners will have overcome competition from 5,700 other hopefuls, all of whom applied through Facebook before 360 had trials at Goals Soccer Centres around the country.
The players will be split into two teams for an 11-a-side match at Swindon's County Ground on 12th January, 2014, with a select group of the 22 - chosen by Slade, Ainsworth and Cooper - going on to spend a week training at one of the clubs before the final three are decided.
The managers, who have been working with teams of scouts, are all understandably enthusiastic about the idea, with Orient boss Slade saying: "Talent is important but what we are after is someone with the right attitude who is willing to give everything and also take things on board and learn."
Swindon manager Cooper is similarly keen to find a player with the right ability to go with the team attitude required in the fiercely competitive Football League
He said: "As well as their natural talent, I will be looking out for players that are not afraid of rolling their sleeves up, doing a bit of hard work and committing to the cause."
Meanwhile, Wycombe's Ainsworth believes some of the players will be looking to capitalise on another opportunity to prove they have what it takes.
He explained: "Some of these players will have dropped out of the league system and had experience before - this is a second chance for them."
The competition was also held in the early months of 2013, although Wycombe were not involved, so there were only two contracts available.
The Swindon winner was striker Kayden Jackson, from Bradford, whilst the Orient winner was midfielder Jack Sherratt, from Stoke-on-Trent.
To keep up to date with Win A Pro Contract, just go to www.facebook.com/samsungfootball