FL72 Review: Peter Beagrie reflects on the Football League weekend
Every Monday night, the Sky Sports experts will review the weekend's Football League action on FL72. Check out Peter Beagrie's thoughts on the latest round of fixtures...
Last Updated: 01/04/14 10:51am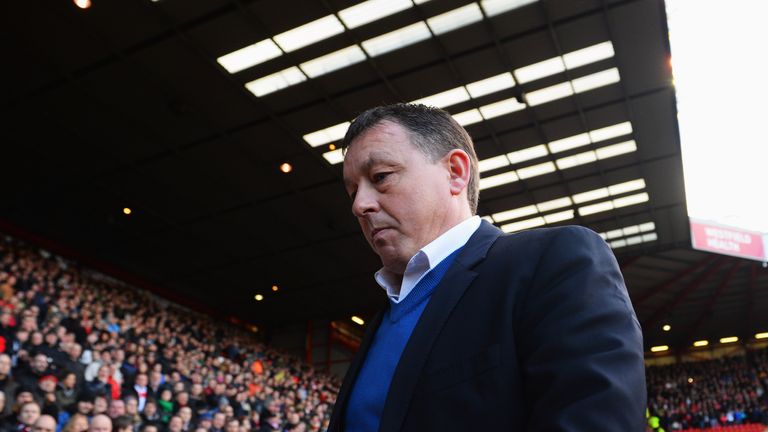 PETER SAYS: At this moment in time Forest are struggling. It's not results in isolation that get you the sack, it's the run they've been on. Things are obviously not right off the pitch with the owners, either, with their £17m losses. There are a lot of negatives there and they've chosen to part company.
In terms of mitigation, I looked at their injury list of nine players and eight of them would have got in the first team. The heartbeat of the side, Andy Reid, was out, the energy and creativity in Henri Lansbury was out as well and then the whole back four, including their two first-choice centre-halves in Kelvin Wilson and Jack Hobbs.
However, there will be a lot of people out of work at this time with good CVs that will take that job and drive the club on.
Massimo Cellino blocked from buying a majority stake in Leeds
PETER SAYS: It could ultimately mean disaster. We know there are various consortiums in the past who have said they want to take over the football club but when you get things like that, and there are third-party investors as well, it's just not good for the football club. Ultimately players' wages are being paid late, fans are being disappointed and somewhat abused. Everyone will always be thinking of taking over Leeds for a quick fix and a quick buck. He's a businessman and, whatever money he's put in, there will be interest to pay. You can guarantee that.
Ashley Barnes filling in nicely for Danny Ings at Burnley
PETER SAYS: Leicester and Burnley are both on incredible unbeaten runs at the top of the Championship. Both teams have got a blend of youth and experience and they use 4-4-2 systems that really work. The quality of their squads are important as well. Burnley have got Ashley Barnes coming in for their injured top scorer Danny Ings. They were short and didn't have another centre forward so to get in a centre forward of such quality in Barnes, who was an ideal replacement from Brighton, was absolutely perfect.
League One title race is a thriller
PETER SAYS: The race at the top of League One has been brilliant since the start of the season until now and we expect it, in culmination, to be the most exciting league out of the three. Wolves got another win against Sheffield United but it was only from fine margins. United had a lot of entries into the final third and on the day Wolves were just more clinical; in that final third they've got craft, creativity and goals. Brentford have enjoyed a seamless transition with Mark Warburton, meanwhile. They never know when they're beaten and we saw their great resolve against Coventry. Their recruitment policy is why they've been top of the league. And Leyton Orient have been massive, massive overachievers in terms of budget. Of late they've had a few injuries which have just got on top of them but it's been a terrific, marvellous season for them.
On-loan Arsenal youngster Chuks Aneke impresses at Crewe
PETER SAYS: In League One you have got to have desire and a big heart. You're going to get kicked from pillar to post if you're slightly built. Aneke has got a decent physique but he's not the finished article. But I love the fact he's always on the move. He's got tremendous individual ability and technique, which you'd expect from the academy players at top clubs. Without his 16 goals this season it could have been curtains for Crewe. It means a lot to teams like that.