Peter Hartley and James Poole both score as Hartlepool beat Notts County
Hartlepool fans knew it could happen one day - and on Saturday it did.
Last Updated: 03/02/13 5:16pm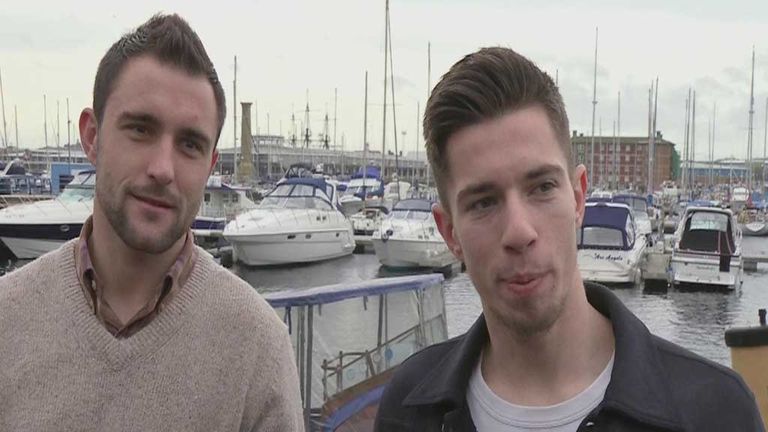 Peter Hartley and James Poole both scored as Hartlepool beat Notts County 2-1.
Poole put the hosts ahead with a volley from close range, and after a Jamal Campbell-Ryce equaliser - and then, the moment the fans had been waiting for - Hartley grabbed the winner following an Evan Horwood free-kick.
It is the first time Hartley and Poole have formed the fitting combination for the League One strugglers, and the duo were delighted to headline their side's second consecutive win in 17 months.
Poole said: "It's good fun and it's about time we scored together.
"I had a few texts and a few messages last night, it's all good fun we don't mind it. We're hoping to do it every week if it means us both getting a goal and winning.
"I've started playing more now, Pete's been playing all season, if we can do it every week or if someone else scores I don't mind as long as we win."
Hartley, who has netted eight league goals for the club since arriving from neighbours Sunderland in 2009, added: "I didn't realise at the time, I was in a world of my own.
"But the lads were bantering about it in the dressing room. It's one of a kind isn't it? It's strange that it's happened. I think that's the only reason we signed James to be honest!
"I'm just delighted to get the three points to be honest. Just to get that feeling back, that winning feeling."