Saddlers quash groundshare talk
Walsall boss Dean Smith has poured cold water on heavy speculation that Coventry could groundshare at the Banks's Stadium.
Last Updated: 01/07/13 10:54am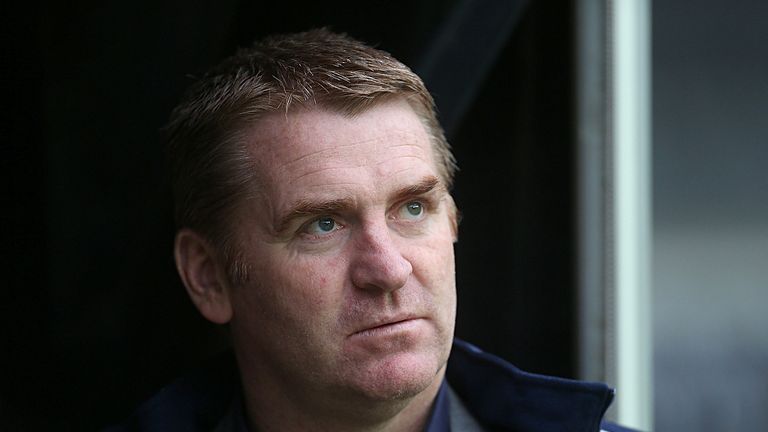 Walsall boss Dean Smith has poured cold water on heavy speculation that Coventry could groundshare at the Banks's Stadium.
Smith is aware that discussions were held between the two parties but has been told it will not happen, while it is also understood League Two neighbours Northampton have not had any talks whatsoever with the Sky Blues over the issue.
"I'm led to believe that there will be no groundsharing between ourselves and Coventry," Smith told BBC WM. "Playing twice the number of games would certainly not help. We've had to invest heavily in the pitch as the weather this winter caused us a lot of trouble.
"As well as trying to get games on, we had prestigious games involving England Under-21s and England Under-19s. People saw it wasn't as good as it should have been towards the end of the season."
He added: "There have been precedents for it before, but I've been told it won't happen. And I, for one, am pleased, as I don't see it working. Coventry are in administration, they're in the same league as us and it would look a bit silly if we were struggling and playing them at our own ground."
City chief executive Tim Fisher last month revealed plans to move into a new stadium having claimed City had been given no choice but to leave the Ricoh Arena as their ongoing rent row rumbles on, with a proposal to groundshare on an interim basis for three years while it is being built.
Speaking at a fans' forum two weeks ago, he stated Coventry were in talks with three clubs each within a 30-mile radius regarding a potential groundshare and were in close contact with the Football League throughout the process.
Those plans, and those regarding a new home, cannot be announced until CCFC Ltd comes out of administration - something which appears to be imminent after joint-administrator Paul Appleton accepted an offer from Otium Entertainment Group Ltd with the new season now just six weeks away.
A potential groundshare with more high-profile clubs in the area looks unlikely, while Football League fixtures must take precedence when it comes to any deal with non-league teams or grounds hosting different sports. However, rumours of a strict 30-mile radius around Coventry in which to nail down a suitable venue are untrue.
Meanwhile, Arena Coventry Limited (ACL), who manage the Ricoh Arena, insist they remain committed to keeping the club at the stadium.