Swindon Town rubbish rumours of Paolo Di Canio exit
Swindon's new owners have rubbished reports that manager Paolo Di Canio will be sacked.
Last Updated: 06/02/13 12:13pm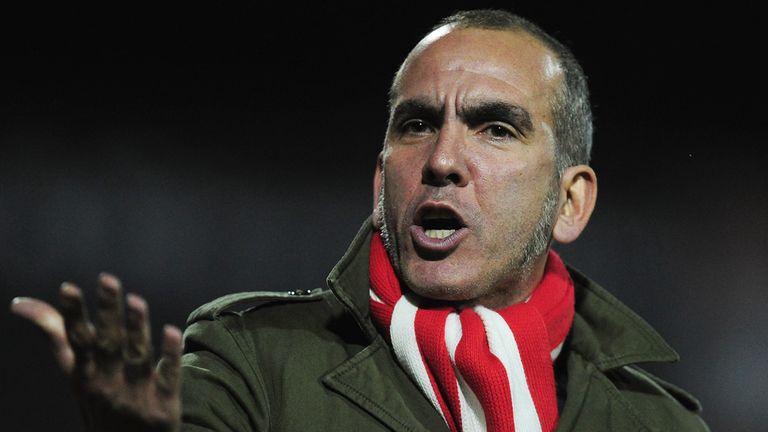 Wednesday's Daily Mirror ran a story suggesting the Robins were ready to end 44-year-old Di Canio's 17-month spell as boss because of the sizable wages he earns at the County ground.
But Jed McCrory, who leads the consortium that agreed a deal to buy the club a week ago, released a statement to the Swindon Advertiser that read: "I feel the need to break the NDA (non-disclosure agreement) due to the breaking story (in the Mirror).
"I have had no contact or conversation, be it email, telephone or any other means, with Mike Newell. We are disappointed that people are putting stories together due to the uncertainty over the situation and would like to state we are looking forward to working with Paolo Di Canio and the team going forward.
"We are working tirelessly to bring the purchase of the club to an end to allow all to return to normality. As a football fan I am aware of the need to end this uncertainty as soon as possible."
The takeover, which is due to be approved by the Football League in the next 48 hours, meant the club avoiding going into administration after amassing debts believed to be in the region of £13m.
These have now mostly been written off, although it did not prevent the sale of star winger Matt Ritchie to Bournemouth on the eve of the transfer deadline.
On Tuesday, former Celtic, West Ham and Sheffield Wednesday player Di Canio refused to answer any questions about his future following his side's 1-0 win over Colchester, three days after he stated that his position had become untenable.
The club currently sit third in League One, two points behind the automatic promotion places.