Swindon Town express frustration at resignation of manager Paolo Di Canio
Swindon Town have expressed their frustration at the resignation of manager Paolo Di Canio on Monday night.
Last Updated: 19/02/13 8:09am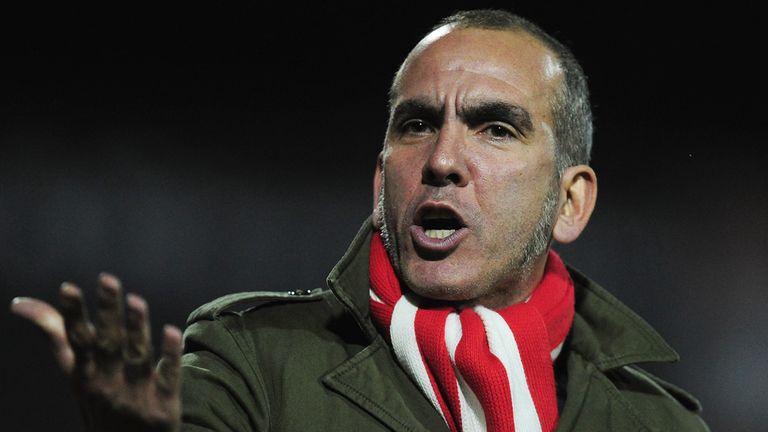 The 44-year-old Italian, who guided the Robins to promotion to League One in his first season in charge last season, had grown increasingly unhappy over the uncertainty about boardroom activities.
The recent sale of Matt Ritchie to Bournemouth was a particular bone of contention for the ex-West Ham star and he looked set to walk out last week, although he said he would stay as boss if the club's sale was wrapped up by 1700 on Monday.
This failed to materialise and Di Canio said: "There have been a number of broken promises. Despite these problems, I have delivered everything and more that was asked of me," adding he would stand down with immediate effect with "regret".
The club announced that Fabrizio Piccareta would be put in temporary charge "until the situation has been resolved". He will oversee the team when they travel to Tranmere on Tuesday night.
A few hours after Di Canio announced his departure, the club issued their own statement and said: "The board are disappointed that Paolo Di Canio has made the decision to resign at such a critical time for Swindon Town Football Club.
"We are also disappointed that the sale of the club has yet to be approved, but we hope the outstanding issues with the Football League will be resolved within a short period of time.
"It is worth noting that Matt Ritchie was sold due to the tremendous financial pressure the club is facing and in order to continue operating whilst the sale of the club went through.
"We understand the prospective new owners had reached agreement with Paolo Di Canio on bringing in loan players to strengthen the squad for a final push for the Championship.
"The Board shares the fans' tremendous frustration at the events of the last few weeks and is determined to resolve these issues to ensure the best outcome for the Club."
Swindon are currently sixth in League One but only three points from top spot.