Takeover of Swindon Town expected to be completed soon
Members of the Swindon board of directors are set to meet with the club's prospective new owners on Wednesday.
Last Updated: 20/02/13 1:31pm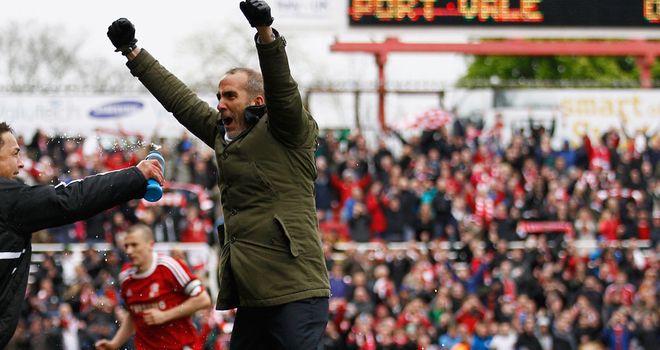 Swindon moved top of the League One table on Tuesday night following a 3-1 victory at Tranmere Rovers, despite the recent departure of manager Paolo Di Canio.
The sale of the club to the prospective new owners, fronted by Jed McCrory, was delayed on Tuesday after issues revolving around unpaid fees for a loan player arose.
Communication with the Football League now continues as the takeover nears its completion.
A statement on the club website read: "No immediate decision will be taken and in the interim the Board will be discussing the matter with senior members of the playing squad to maintain consistency and be fully prepared for the next two home League One fixtures."