Ian Wright turned down Swindon job before Kevin MacDonald appointment
Former Arsenal star Ian Wright turned down the Swindon job before they appointed Kevin MacDonald as manager.
Last Updated: 02/03/13 12:44pm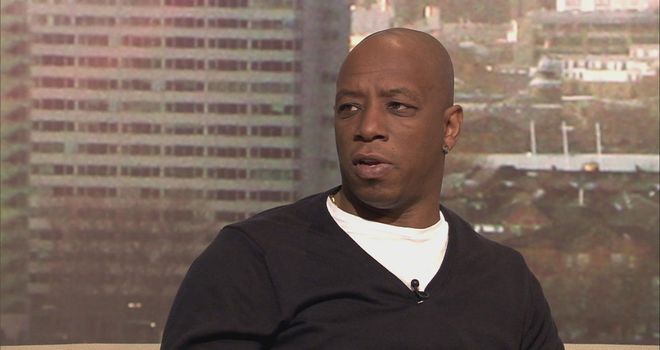 Wright claims the League One promotion hopefuls offered him the position after Paolo Di Canio quit last week.
While tempted by the prospect, the 49-year-old Gunners legend admits he did not feel ready for the role.
The MK Dons coach told The Sun: "I got a call on Monday morning and it was something that, all of a sudden, I had to start thinking about other things.
"You start thinking about what team you will put out if you're going to do it. I was very, very excited about it.
"But in the end it was something that, being out the game for the time I have and only being back at MK trying to learn certain things, it's not enough to time to go into a club like that and try to get them what they need right now - promotion.
"They've got a very, very good man in Kevin MacDonald. But it was something that I was really, really enthused about."
Wright added he was also reluctant to uproot his family, adding: "The wife wasn't keen. I explained it to her over how it could be.
"She's very good friends with Roberto Di Matteo's wife, they went to school together. And she said how Roberto's never about, and when he is, he's really zoned into what he's thinking about.
"Personally I think it's a single man's life, unless you've got a very understanding wife."
He added: "We're very family enclosed and have two young girls - it would have been a real uprooting for everyone.
"I felt, as flattering as it was, it couldn't happen."