MK Dons boss Karl Robinson says FA Cup tie with AFC Wimbledon will have added spice
Karl Robinson thinks issues surrounding the birth of MK Dons will add spice to Sunday's FA Cup clash with AFC Wimbledon.
Last Updated: 29/11/12 3:29pm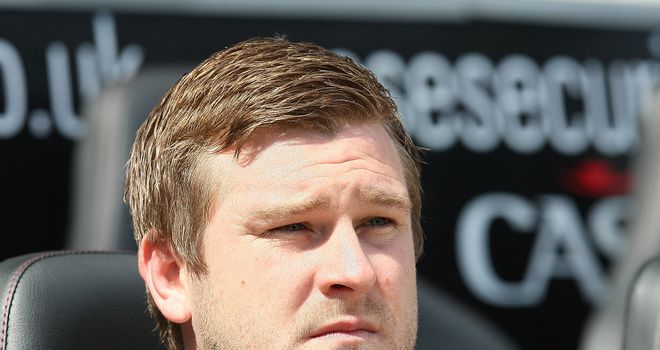 The League Two side replaced the original Wimbledon before relocating to Milton Keynes in 2003 and many AFC fans plan to boycott the match in protest.
However, Robinson feels there should not be an issue anymore and he will approach the game as normal.
He said: "The days since the birth of this football club and the issues surrounding it are in the past and I honestly feel that it shouldn't be an issue for either club now, but it will add a little spice to the occasion.
"I think that both clubs have moved on immensely over the past few years, but I'm sure that it will be a tie which the players and fans relish.
"Winning football matches can generate momentum and we will approach every game, in every competition, with a lot of respect so that we can aim to progress as far as possible."