FA Cup: AFC Wimbledon chief executive Erik Samuelson criticises MK Dons motives
AFC Wimbledon chief executive Erik Samuelson believes MK Dons are using Sunday's FA Cup tie as a publicity stunt.
Last Updated: 01/12/12 1:20pm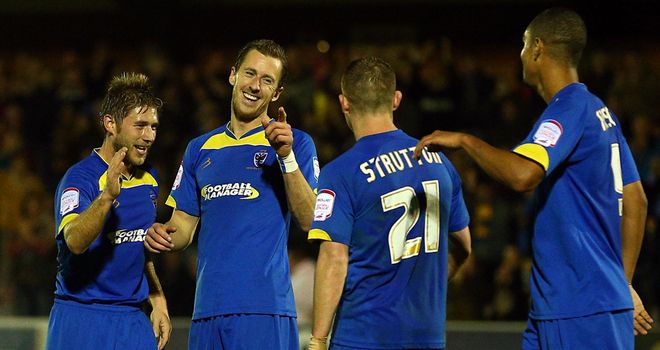 The two clubs will meet for the first time at stadium:mk since Wimbledon FC were uprooted to the Buckinghamshire town in 2003.
Angry fans formed AFC Wimbledon as a result and Samuelson claims MK Dons officials are now looking to justify the "hijacking".
He said: "For our opponents, it is a wonderful opportunity to present themselves to the world as the wronged ones, a club which offers the hand of reconciliation and is wounded when rejected.
"It is an opportunity to issue statements of mild regret about 'what happened', carefully crafted by PR specialists, and a re-imagining of history that leaves me almost incredulous at its cheek, until you think of the audacity of presenting the hijacking of another club 60 miles up the M1 as having saved it.
"But this opportunity for them is a problem for us. We are in danger of undermining a lot of the goodwill that exists towards us in the football world.
"If we are not careful, we may be presented as whining, unforgiving, dog-in-the-manger activists who can't move on and we mustn't go there.
"We should use this as an opportunity to remind everyone just what a brilliant thing we've done over the past 10 years. And if, while doing so, we slip into the conversation just what happened to force us to undertake this journey, then we'll do that.
"But we need to make the coverage about us and what we've done, and how well we've done it, not about them and what they did to us."