Buckle calls for patience
Bristol Rovers boss Paul Buckle has urged fans to give his players time to settle as they aim to bounce back into League One.
By Chris Galea
Last Updated: 26/09/11 2:19pm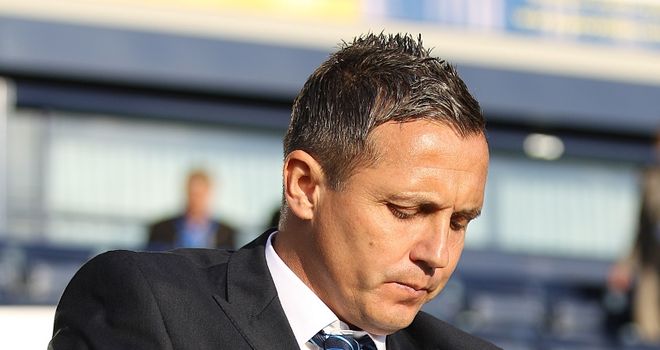 Bristol Rovers manager Paul Buckle has urged supporters to give his players time to settle as they aim to bounce back into League One at the first attempt.
The former Torquay boss made wholesale changes to the squad over the summer, with no less than 15 new arrivals at the Memorial Stadium.
However, the Pirates find themselves in mid-table after an inconsistent start to the season, but Buckle says he is confident of success in the near future.
"It is going to take a long time for us to get this completely right and it isn't going to happen overnight," Buckle, whose side beat leaders Morecambe 3-2 on Saturday, told skysports.com.
"A lot has gone against us recently and we are just going to keep building because it's not going to happen straight away.
Something special
"When we get our full quota out on the field we look a very strong side, so once we get everything up and running and the football club the way I want it I'm sure we can create something special.
"I'm someone that will keep doing the right things and I'm still trying to stamp my authority on this football club because I've only been here two minutes.
"I will be relentless in my quest to get this football club where it should be.
"There are loads of games to go and I'm still very early into my tenure at this football club.
"Every player is new to the club and they are still trying to settle into the area, with all that comes with it, but I feel that we made a step in the right direction on Saturday."