Peterborough United's Darren Ferguson was critical of his side after defeat to Blackpool
Darren Ferguson claimed that his side's second half performance against Blackpool was indefensible
Last Updated: 02/12/12 10:29am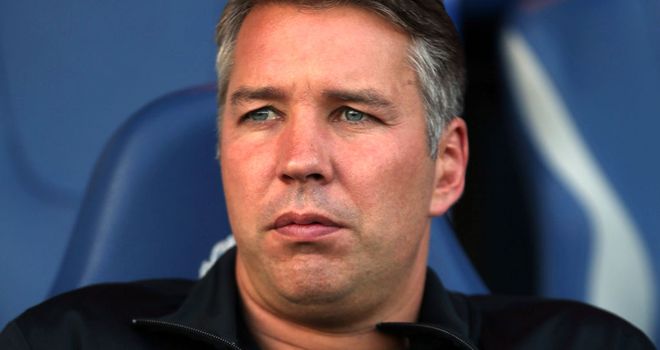 Posh are now four points from safety after their eighth home defeat of the season, and Ferguson felt that his side showed a lack of resolve, looking a beaten side as soon as the first goal was scored.
Peterborough did score a consolation, but in conceding four second half goals they failed to take advantage of sides around them also losing.
"It is impossible to come out and defend that second-half performance. It was one of the worst 45 minutes I've seen for a long time," Ferguson said.
"Had we taken the golden chance in the first half then it may have been different, but any neutral watching that will have gone away thinking we are a team in trouble.
"The place was like a morgue because we didn't give our fans anything to lift them. We looked a beaten team the minute we fell behind and that is not something I can accept.
"We've got ourselves into this mess and we have to get ourselves out of it."