Hill won't rush into changes
Keith Hill will not make sweeping changes on his managerial return to Rochdale.
Last Updated: 23/01/13 3:29pm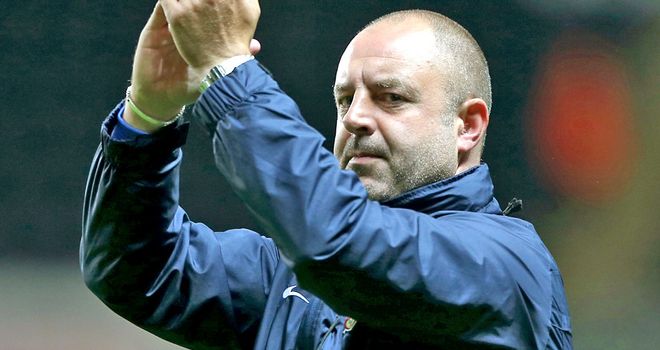 Keith Hill will not make sweeping changes on his managerial return to Rochdale.
Hill was appointed until the end of the season on Monday after John Coleman was sacked on the back of eight defeats in 10 League Two matches.
The 43-year-old left the club 19 months ago to take charge of Barnsley having led Dale to ninth position in League One, equalling their highest league position since 1969/70.
Steve Eyre and Coleman could not prevent a return to the bottom tier of the Football League, but Hill refused to be critical of his successors and did not to rule out promotion through the play-offs despite Rochdale lying 14th and six points shy of seventh place with 18 games remaining.
He said: "I think that everything we put into place, the majority of it has not been utilised. The club no longer has Prozone and the use of a sports conditioner, sports scientist or whatever you want to call them.
"But I think it's very much about football and we've got to make sure that we don't hit the players too hard with too much newness.
"We've got to make sure that we retain what is essentially a footballing environment, so it will be football, football, football with a purpose."
Hill added: "I think it's all quite evident, without me being suggestive or ex-managers phoning me up and saying 'what are you doing slagging me off?'. I do believe it was very difficult to repeat what we did, regardless of who was coming in.
"It's not just the two previous managers since I left who inherited that challenge. Prior to me being made manager there was a challenge (promotion) there for 40 years.
"It's difficult, there's no question about that and it's a challenge we're going to meet head on. (The play-offs) is achievable so it's got to be (an aim)."