Tuesday: Heavy rain taking its toll on tonight's Football League programme
Heavy rain has taken its toll on tonight's Football League programme.
Last Updated: 28/01/14 4:18pm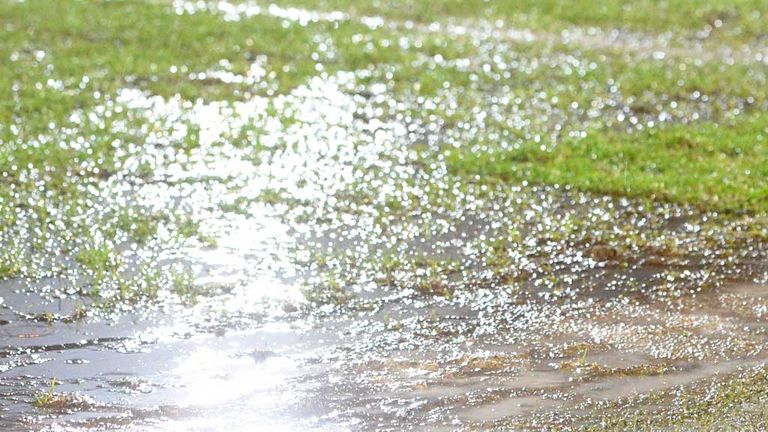 Following inspections, the Sky Bet League One matches - Port Vale v Crawley, Stevenage v Crewe and Colchester v Shrewsbury - have been postponed due to waterlogged pitches.
And similar sodden surfaces have accounted for the Mansfield v Bury, Newport v Plymouth, Northampton v Rochdale and Torquay v Burton games in Sky Bet League Two.
Officials at Field Mill admitted they had no option but to call their game off with standing water covering a number of areas on the pitch.
Local referee David Plowright deemed the surface unfit for use and groundsman Michael Merriman said: "Due to the torrential rain we had on Saturday, the pitch is absolutely wet through.
"The continued rain both overnight and this morning, along with the forecast that is predicting further heavy rain for the rest of the day, means there was no chance this game could take place due to there being so much standing water."
The Skrill Premier match involving Braintree Town and Macclesfield has also fallen to the weather. No new date for any of the games has been confirmed.