Police Scotland receive reports in connection with historical child abuse within football
Last Updated: 30/11/16 5:32pm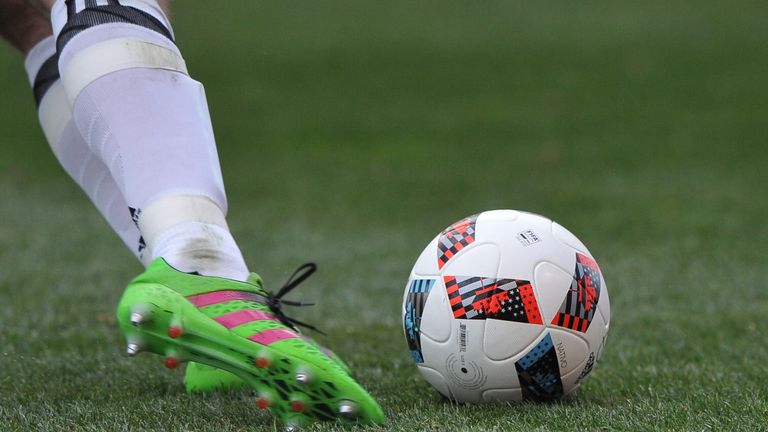 Police Scotland is the latest force to confirm that they have received reports in connection with historical child abuse within football.
A statement said officers are working with both co-ordinating body Operation Hydrant and the NSPCC as part of a co-ordinated UK police response, as well as with the Scottish Football Association.
Seven police forces in England are examining non-recent allegations of sexual abuse.
A Police Scotland spokesperson said: "We can confirm that we have received reports in connection with non-recent child abuse within football.
"We are working with both Operation Hydrant and the NSPCC to ensure that there is a co-ordinated UK police response. It would be inappropriate to comment further."
Detective Chief Superintendent Lesley Boal, Police Scotland Public Protection, said: "We will continue to work with partners, including the National Police Chief's Council through Operation Hydrant, the Scottish Football Association and the NSPCC to ensure a co-ordinated police response is in place and that we maintain an accurate picture of child abuse investigations.
"Speaking out about any form of child abuse is incredibly difficult, and disclosures are often made many years after an incident took place. Police Scotland will listen to any such disclosure, regardless of the passage of time, and will investigate as well as work with partner organisations who have access to advocacy and support during the process of disclosure and investigation.  
"We appreciate that sometimes finding a safe place to first talk about experiences helps eventual disclosure and would encourage anybody who feels this would assist to contact a support organisation.
"Details of such organisations can be accessed via Survivor Scotland
"Keeping children and young people safe is a top priority for Police Scotland and everyone has a role to play in protecting the country's children. Where reports are made, we will assess any current risks and ensure appropriate action is taken.
"If you suspect someone is being abused, please contact Police Scotland on 101."