Hearts are to offer new deals to a host of key players
Hearts are trying to arrange contracts for a host of first-team players close to the end of their current deals.
Last Updated: 04/10/12 9:57am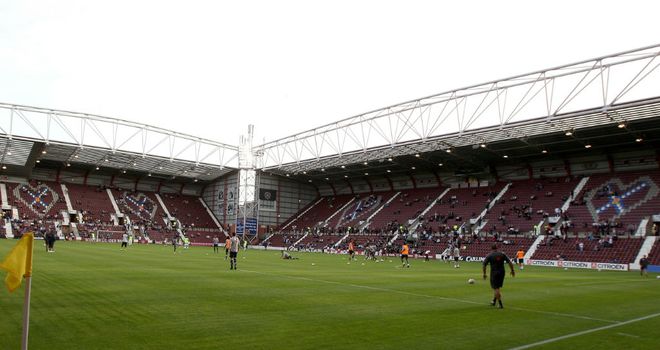 The Scottish side saw a number of key players leave Tynecastle in a cost-cutting exercise during the summer, but director Sergejus Fedotovas insists he is doing everything in his power to keep the club's remaining talents.
He said: "We would like to keep all our good players, no doubt. We will do all we can."
Negotiations are seemingly under way as the club considers options to increase its revenues.
Fedotovas added: "We're not only thinking about how to cut the wage bill; we are also considering options to increase revenues.
"For some of the players we have plans to enter into discussions. For some, discussions about their futures have started."