Celtic's win at Spartak Moscow can inspire great things says Dermot Desmond
Celtic's win at Spartak in the Champions League can inspire great things says majority shareholder Dermot Desmond.
Last Updated: 04/10/12 6:56am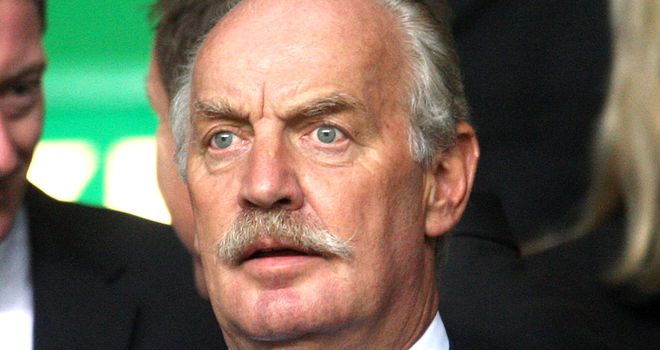 A last-minute winner by Georgios Samaras guided the current SPL champions to a dramatic 3-2 triumph sparking wild celebrations in Russia on Tuesday night.
"It's great for Scottish football, great for Celtic supporters and hopefully they can kick on and improve from here," said Desmond.
"I think we have a better squad now, we've got a lot of talent there and we will continue to improve the squad.
"Coach Neil Lennon is certainly guiding them to better performances and there's a good bonding between the players.
"We will do our best to reach the knock-out stages and everybody will give
100%.
"We can't really determine the outcome at this point in time but it's a great turning point for the club and I think it's a tipping point for Neil and his
team and hopefully they'll go from strength to strength here."