Rangers chief executive Charles Green ready to move on for the good of Scottish football
Rangers chief executive Charles Green has promised to commit himself to rebuilding Scottish football.
Last Updated: 05/10/12 9:42am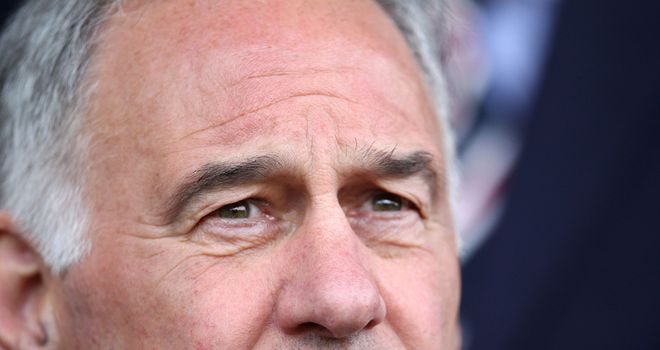 Green was charged for questioning the integrity of Lord Nimmo Smith's Independent Commission that will rule on Rangers' alleged breaches of the Scottish Premier League's rules over EBTs.
However, a three-man SFA judicial panel failed to prove that the 53-year-old has done anything wrong, and Green is now eager to move on.
"We want to be a force for good in football and it is surely to the benefit of all that the way forward is not frustrated by trying to look back," he is quoted as saying in the Daily Record.
"I am pleased the judicial panel accepted today that I had not brought the game into disrepute.
"To be critical of the SPL's handling of the EBT issue does not mean I am showing disrespect for the game and that view appears to have been shared by the judicial panel.
"I'm the first to accept people who have been associated with Rangers have brought the game into disrepute, particularly the previous regime whose delinquent approach to paying taxes triggered a series of events that brought the club to the brink of destruction.
"It is my hope that we can all move on from today and start working constructively for the good of the game.
Work constructively
"Perhaps it is time that those people within the SPL who have been pursuing Rangers at every turn take stock.
"As a member of the SFA, we want to work constructively within its structure and hope all parties and organisations can take a view that what is of paramount importance is the good of the game.
"To that end, we will meet with SFA president Campbell Ogilvie in the near future."