Celtic midfielder Joe Ledley is looking forward to playing Barcelona in the Champions League
Celtic midfielder Joe Ledley is relishing the prospect of playing against Barcelona on Tuesday
Last Updated: 23/10/12 6:57pm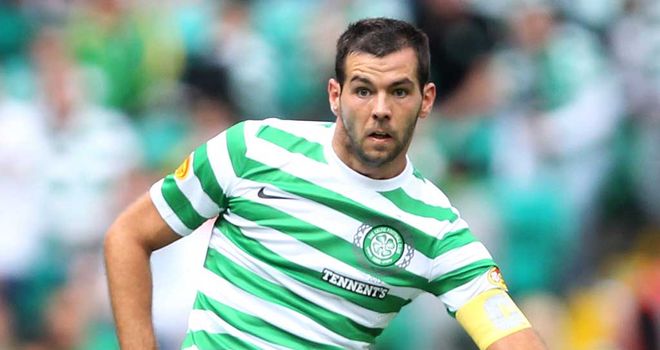 The Welshman admits he joined Celtic for the chance to play in the Champions League, and although he is expecting a tough encounter, Ledley is looking forward to the experience.
"It's taken a while but we're finally here," he said. "Qualifying is a fantastic achievement, and we all look forward to these sorts of games.
"We just need to go there and enjoy it and you never know what could happen. They're a fantastic team, for me the best in the world.
"It's going to be a big step up for us and it'll be more difficult than we're used to. They'll have more of the ball than we will and are sure to attack well.
"So we'll need to be on our toes, defensively as pairings and as a unit. If we can stop them then hopefully we can counter-attack.
"But we believe we can go there and do something. It's a great opportunity for us."