Rangers chief Charles Green opens boardroom door to supporters
Charles Green has offered Rangers supporters a seat on the club's board if they get behind a proposed share issue.
Last Updated: 30/10/12 11:20pm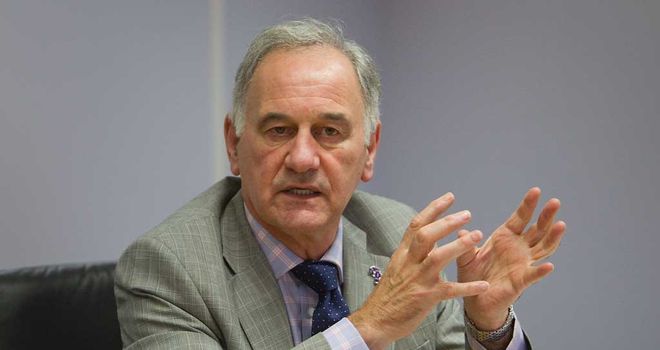 The Ibrox chief executive is hoping to raise up to £20m through an Initial Public Offering on London's junior market before the end of the year.
And he told Sky Sports News: "If the supporters get behind this IPO, which I want them to do, they can have a say in how this club's run.
"Obviously there'll be two boards, the plc board and the football club board, but I see no reason why the fans can't nominate a representative to sit on that board - the football club belongs to the fans.
"People have asked me why anyone would want to invest when other football clubs haven't done very well. The difference is that Rangers is an institution - and one playing in the fourth tier. We can double or treble our turnover in the next two or three years.
"It's impossible for Manchester United to treble their turnover, and if Manchester United are worth £1.2bn how can Rangers be worth £30m?"