Hearts warn club might not survive until end of the month
Hearts have warned fans the club might not survive until the end of the month.
Last Updated: 07/11/12 5:45pm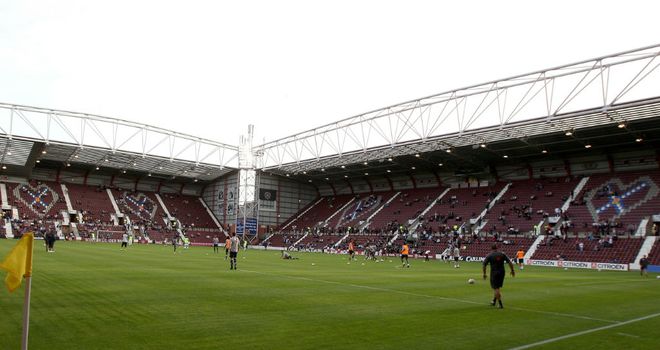 The SPL club issued a plea for emergency backing on their website as they attempt to negotiate a payment plan with the tax authorities.
The current issue is unrelated to a £1.75m HMRC bill the club are challenging at a tax tribunal.
The club have urged supporters to buy tickets for forthcoming home matches and invest in a recently-launched share issue.
The statement read: "Without the support of fans there is, as we issue this note, a real risk that Heart of Midlothian Football Club could possibly play its last game next Saturday, 17 November, against St Mirren.
"The power is still in the hands of every Hearts supporter and for that reason we want to be as honest and transparent with you in the hope that you, too, believe that this club is worth saving.
"This isn't a bluff, this isn't scaremongering, this is reality. It is not so much a request as a necessity."