Derek Adams accepted Kilmarnock deserved victory in SPL over his Ross County
Derek Adams accepted Kilmarnock were the better team in their 3-0 defeat though rued County's missed opportunities.
Last Updated: 11/11/12 8:12am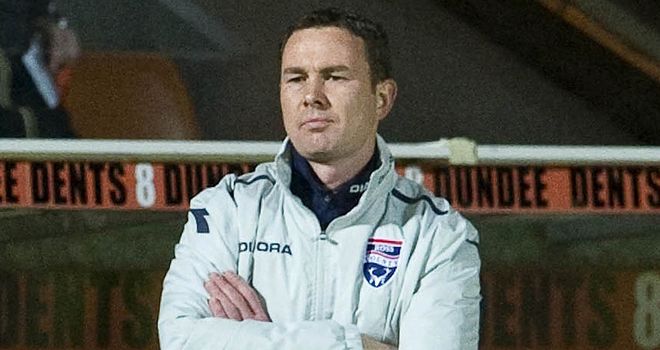 A first start since March for Paul Heffernan, who celebrated his return with two goals, and a start for Gary Harkins who grabbed the third, helped ease the home side to a comfortable win in the end.
"In the first half we had a good couple of chances through Rocco Quinn and Steven Ross - possibly the better chances of the half and didn't take them," Adams said.
"I always felt that the team that scored the first goal would go on and win the game and that's what Kilmarnock did."
Adams took a swipe as Kilmarnock's second-half tactics as he added: "I wasn't too disappointed with the team as we did exceptionally well to compete with them in the first half.
"We don't have as good a side as them, they spend a lot on their players. But we managed to stop them playing and made them a long-ball team in the second half.
"After the goal they started passing again and they grew in confidence."