Celtic boss Neil Lennon says his players are in need of a rest after the 1-1 draw with St Johnstone
Neil Lennon admits a busy schedule is beginning to take its toll on his Celtic players after the draw with St Johnstone.
Last Updated: 12/11/12 4:29pm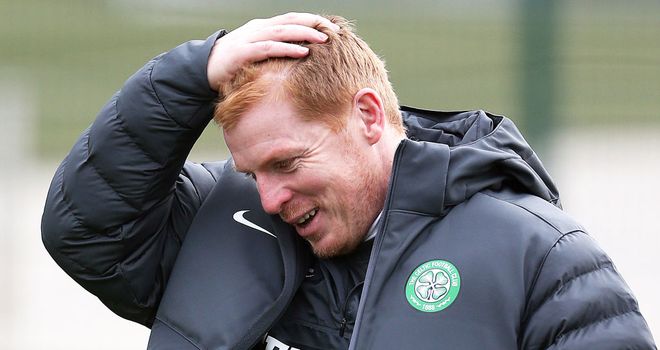 The draw leaves the Hoops two points behind Hibernian but Lennon believes his side will make up the ground once the Champions League group stages are finished.
"I have been in worse positions than this," he said. "We are two points behind with a game in hand and if we win that we're top of the league. Last year were 15 points behind.
"We have played considerably more games than any other team in the league, nine or 10 more and we are only into November.
"There was a flatness and lethargy but that's the amount of games catching up.
"After the Champions League group stages are over and we get a month or two of week-to-week football I think you will see the team get consistent and play with more energy than they are playing with after these games."
And Lennon admitted he will ask Scotland boss Billy Stark not to compound his problems by asking Charlie Mulgrew and Kris Commons out of his side for the friendly against Luxembourg on Wednesday.
"I have spoken to Billy but I might give him a call again. I don't know if Charlie is fit enough to go now after today, we will see how he is tomorrow.
"The two of them have been picked but does he really need to play them at this stage of the season?"