St Johnstone boss Steve Lomas was delighted with the 1-1 draw at Celtic
St Johnstone boss Steve Lomas apologised after being sent to the stands in the second half of the 1-1 draw with Celtic.
Last Updated: 12/11/12 12:43pm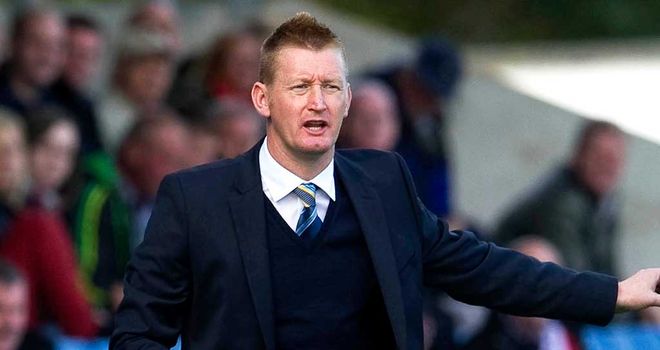 Lomas received his marching orders at Parkhead after voicing his displeasure to Baines at his decision to allow Tony Watt back on the pitch after treatment.
He said: "I have been into see Iain and I have apologised for my language but it is a highly emotional game and I would have been very unhappy if they had scored.
"He has been telling me the technical side of refereeing, neutral zones and this that and the other. The rule is he can't enter the field into an advantageous position.
"But he did, running down our wing unopposed to put a cross into the box, and if they had scored from that we would have felt very hard done by."
Lomas was pleased to leave Glasgow with a point but believed they could have won the game had Baines awarded a penalty for a challenge on Gregory Tade by Celtic defender Efe Ambrose.
He said: "I thought the point was thoroughly deserved. I am sure all the talk will be about how Celtic performed poorly but I thought our players were superb.
"We stopped Celtic creating too many chances and created a few ourselves and I think some of the lads felt hard done by, they think it was a stonewall penalty so it could have been even better."