Scottish Football League votes in favour of new three-tier league structure
The Scottish Football League has voted in favour of proposing a new three-tier league structure.
Last Updated: 14/11/12 10:21pm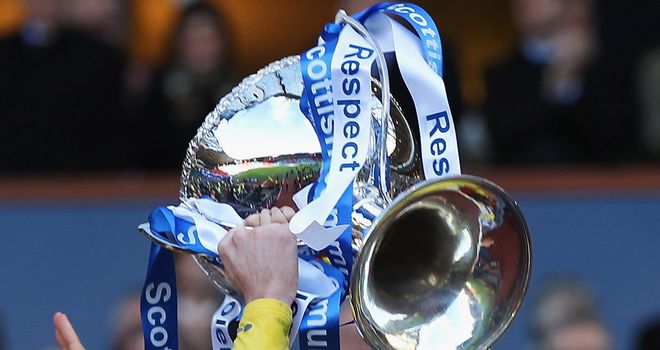 In the plan, the leagues would be known as the Premier Division, the Championship and the First Division.
The proposition, which requires agreement from the Scottish Premier League and the Scottish Football Association, would see the leagues made up of 16, 10 and 16 teams.
It would also involve two teams promoted and two teams relegated with play-offs at the end of the season. A new single body created from the merger of the SPL and SFL, along with a 'Champions League style' League Cup competition, is also being sought after.
SFL chief executive David Longmuir believes the plans would be of great benefit to the future of the game in Scotland.
After Wednesday's meeting, Longmuir told Sky Sports: "I'm delighted to say that in the meeting we got clear direction from all 30 clubs unanimously that they would like us to deliver this proposal."
The SFL proposal will now be put in front of the SFA for consideration, but for change to happen, consensus will need to be reached within the SPL and their 12 clubs.
Raith Rovers chairman Turnbull Hutton insisted having an independent body was the only way forward and told Sky Sports: "We can't go on with two bodies, putting things up for the other to knock down. How long are we to go on like that?"
Longmuir added: "I think this would be a good thing for the game. It also involves a governance model which would provide a balanced governance of the game.
"It's about how much incremental benefit it can deliver, both commercially, from broadcast and sponsorship revenues.
"But it is also about the development of young Scottish talent and from the impact of the broadcast media, who may well be interested in something that is dynamic."