Celtic chief executive Peter Lawwell is optimistic of UEFA expanding leagues beyond borders
Celtic chief executive Peter Lawwell believes there is a desire within UEFA to expand leagues beyond national borders.
Last Updated: 16/11/12 2:18pm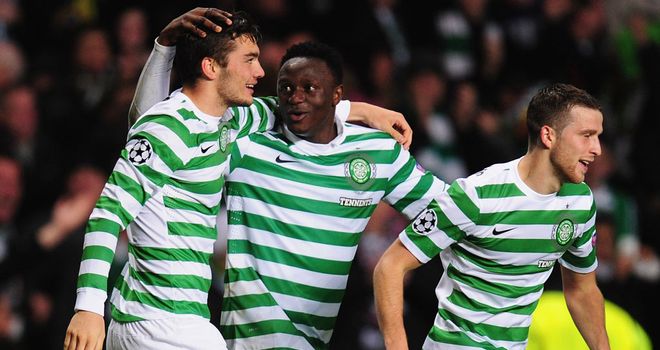 Speaking at the club's AGM, Lawwell revealed early proposals have already been mooted for regional leagues within Europe.
"We are committed to the SPL but nothing stays the same. There are initiatives in Europe. UEFA have opened their mind up to some form of regional leagues," he said.
"I think they recognise the polarisation between the top leagues and the smaller leagues in terms of media values.
"There are very early proposals that may look at regional leagues."
Lawwell said the Scandinavian countries, as well as the Belgian and Dutch leagues, were among those being looked at.
"Coming together to create bigger markets for media rights, they could try to close that gap," he added.
"Our job at Celtic is to maintain standards. We believe we are a top-class European football club in everything we do."