Hearts have announced £600,000 has been raised at halfway point of share offer
Hearts have announced that £600,000 has been raised at the halfway point of their share offer.
Last Updated: 21/11/12 12:58pm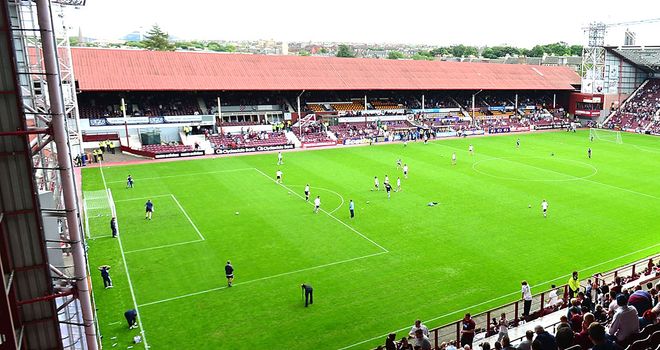 A winding up order was issued with the club owing £450,000 in tax, and many feared that last weekend's clash with St Mirren could be their last.
But an agreement was subsequently reached with Her Majesty's Revenue and Customs to extend the deadline for payment until December 3 - and the club have thanked supporters for investing in the share scheme.
The board told Jambos fans: "Hearts would today like to thank every supporter who has contributed to an excellent start to the club's fundraising efforts as the club's share offer reaches the halfway mark.
"The share issue has now broken through the £600,000 mark after the first three and a half weeks and this shows the dedication and love that we all have for Heart of Midlothian Football Club.
"By selling out home matches, as you did for our game against St Mirren, the club benefits from improved income that will help us to pay players and staff.
"There is still a great deal to be done and we must keep up the good work that is happening in order to maintain our recovery plan and see us through to the end of the season.
"Only with your help will we deliver a positive outlook for the club."