Ally McCoist has urged SPL to drop their probe into alleged undisclosed payments
Rangers boss Ally McCoist has urged the Scottish Premier League to halt their probe into alleged undisclosed payments.
Last Updated: 23/11/12 12:31pm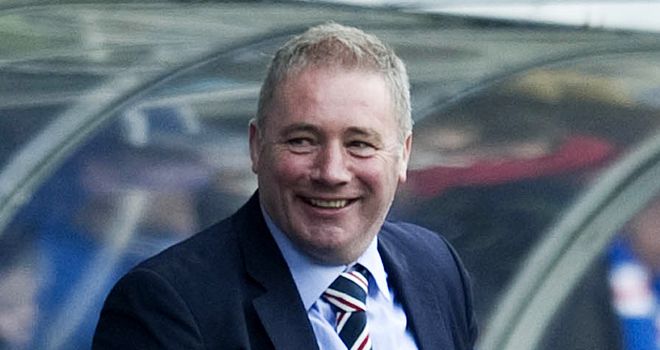 The Ibrox side were facing a claim by HMRC in relation to the use of Employee Benefit Trusts, but a First Tier Tax Tribunal this week delivered a majority verdict in favour of Rangers.
This decision could impact on an SPL-appointed commission inquiry into alleged undisclosed payments to Rangers players under a previous regime which centres on EBTs.
If found guilty, Rangers could be stripped of titles, but McCoist feels the SPL have good reason to stop the investigation and hopes the club can finally move on from this turbulent spell.
He said: "I would be extremely hopeful that common sense would now prevail and they would drop it.
"That would be the ideal situation and we could all start moving forward again. All we want is an opportunity to start again and move forward.
"If they did that, there would certainly be closure on that point and we could start again."
Reflecting on the verdict, McCoist said: "From the club's point of view, it's one we hoped we would get.
"The over-riding feeling was satisfaction and pleasure. We feel it was the right decision and we're delighted with it."